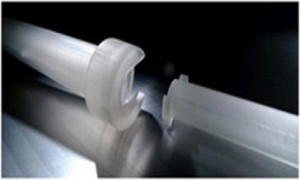 Led by Auto, Medical and Aerospace, 3D printing is expected to grow into US$8.4 billion market in 2025 from US$777 million in 2012, according to a report "Building the Future: Assessing 3D Printing's Opportunities and Challenges" by Lux Research. The study finds that these three industries will take an 84% share as the market grows at 18% annually
"3D printing offers design flexibility and rapid implementation, but development needs remain in materials performance and printer throughput," said Anthony Vicari, a Research Associate at Lux Research and the lead author of the report.
"Over the longer term, 3D printing has potential to reshape the manufacturing ecosystem, but it will have the most impact in the near term for products that are made in small volumes, require high customization, and are more cost-tolerant," he added.
To forecast the market and identify business potential, Lux Research analysts built a first-of-its-kind market model for 3D printing parts, materials, and equipment. Their findings are as follows:
– 3D printable material falls in cost. The actual amount of 3D printable material sold will increase at the same 18% rate as the overall market – from 880 tons in 2012 to 9,700 tons in 2025. However, the total market value for materials will grow at a lower 11% rate – from US$142 million in 2012 to US$579 million in 2025 – as the entry of new suppliers drastically reduces current markups.
– Small volume production will zoom. While 3D printing is used largely for prototyping today, small-volume manufacturing will boom from a niche market of just US$1 million in 2012 to US$1.1 billion in 2025, led by aerospace engines and automotive components.
– Medical market is set to soar. As 3D scanning technologies, printers, and materials fall in price, there will be rapid and widespread adoption for medical applications. The market, which is still in its infancy and worth a mere US$11 million in 2012, will grow to US$1.9 billion in 2025.
– Consumer market will remain a niche. Consumer applications attract hobbyists and artists, but despite the hype, 3D-printed consumer goods were only a US$17 million market in 2012, led by US$10 million from custom jewelry. This market will grow to US$894 million in 2025, but remain small relative to industrial uses.
Lux Research provides strategic advice and ongoing intelligence for emerging technologies.
Source: http://www.adsalecprj.com/Publicity/MarketNews/lang-eng/article-67003976/Article.aspx