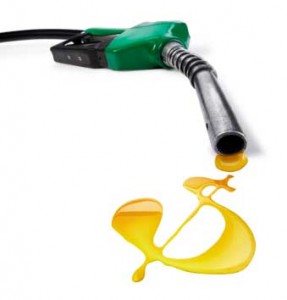 Oil fell to below $83 a barrel Wednesday in Asia amid speculation OPEC will likely leave its production quotas unchanged at this week's meeting.
Benchmark oil for July delivery was down 43 cents to $82.89 per barrel at midafternoon Singapore time in electronic trading on the New York Mercantile Exchange. The contract rose 62 cents to settle at $83.32 in New York on Tuesday.
In London, Brent crude for July delivery was down 10 cents at $97.04 per barrel on the ICE Futures exchange.
The Organization of Petroleum Exporting Countries is scheduled to hold its quarterly meeting Thursday against a backdrop of a 24 percent crude price decline over the last month or so. Some of the group's 12 members, such as Iran and Venezuela, will likely call on the cartel to cut output in a bid to boost prices.
However, analysts expect most of OPEC, led by Saudi Arabia, will oppose pinching supplies amid signs of a slowing global economy. Lower oil prices should ease fuel costs and free up consumer spending in net crude importers such as the U.S., Europe and China.
"OPEC would not want to be seen to kick the global economy when it is down," Capital Economics said in a report.
The latest U.S. crude supply numbers suggested demand remains weak. The American Petroleum Institute said late Tuesday that crude inventories rose 1.6 million barrels last week while analysts surveyed by Platts, the energy information arm of McGraw-Hill Cos., had predicted a decrease of 2 million barrels.
Inventories of gasoline fell 878,000 barrels last week while distillates added 519,000 barrels, the API said.
The Energy Department's Energy Information Administration reports its weekly supply data later Wednesday.
In other energy trading, heating oil was up 0.1 cent at $2.62 per gallon while gasoline futures were steady at $2.65 per gallon. Natural gas fell 2.4 cents at $2.21 per 1,000 cubic feet.
Source : http://www.salon.com/2012/06/13/oil_falls_to_below_83_as_traders_eye_opec_meeting/singleton/