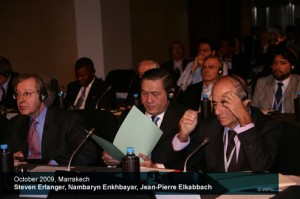 "New opportunities through successful marketing" is the theme of the largest European Wood Plastic Composite (WPC) conference, whose organizer, nova-Institut GmbH says the fifth edition will attract over 300 interested professionals from 20 countries.The conference will focus on national and international market surveys, which will shed light on current trends and decisive interactions between high-growth areas outside Europe for actors and decision-makers on markets here, according to the announcement.
Further conference themes are new technologies and quality assurance, along with issues related to the durability and quality of terrace decking and other outdoor uses. For the first time comprehensive recycling concepts, life cycle analysis and certification systems will be presented and discussed at the conference. Technology development firms will also find a great deal to interest to them, as we shall be making a detailed comparison of a number of compound technologies used in extrusion and die-casting.
Alongside an exhibition for WPC manufacturers and their service providers, nova-Institut is organizing the conference's first "WPCs to Touch" workshop for architects and craftsmen. The workshop will offer planners an opportunity to find out more about WPCs' structural conditions, characteristics and potential applications as well as their installation.
The first day's program will center on the Innovation Prize, for which various innovative processes and applications will compete. The prize is sponsored by BASF AG, and conference participants will vote for the winner on the first afternoon. The award ceremony will take place during a gala buffet dinner.The 5th German WPC Conference will be held from December 10-11 in Cologne, Germany.
Source: http://www.adsalecprj.com/Publicity/MarketNews/lang-eng/article-67002684/Article.aspx