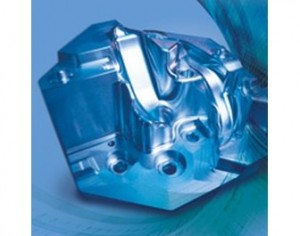 Asiamold2013, the Guangzhou International Mould & Die Exhibition, will be held from 24 – 26 September 2013, at Poly World Trade Centre Expo in Guangzhou, China. The show is expected to occupy 24,000 sqm of exhibition space, have over 400 exhibitors and over 20,000 visitors. In this latest edition, a new Additive Manufacturing Zone will be added to highlight this growing service in die and mould development
Guangzhou Guangya Messe Frankfurt Co Ltd, the trade fair organizer, says that the Additive Manufacturing Zone is geared towards exploring whether the service can aid China's manufacturing growth and provide better productivity as well as energy and resource efficiency to the country's production firms.
Additive manufacturing has indeed become a high-growth sector in the die and mould industry. The concept involves the incorporation of 3D printing as well as cutting-edge product development software and technology to the design of dies and moulds. Industries that are increasingly demanding the service include automotive, aerospace, industrial and health care.
Mr Louis Leung, Deputy General Manager, Guangzhou Guangya Messe Frankfurt Co Ltd remarked: "Asiamold continues to lead the way as the region's most groundbreaking platform for firms involved in all areas of manufacturing. This is made possible in part by the thematic zones we designed for the show. And for 2013, we have added the new Additive Manufacturing Zone to highlight this growing service in die and mould development."
As buyers and exhibitors are easily able to meet their target contacts via specialty zones across the fair, thematic zones will be scheduled for the 2013 show. These include Additive Manufacturing, Automold & Engineering, Electronics product design & Mould-making, Metalworking, Foundry & Die-casting Asia and FITMI's Creative Technology, Advanced Manufacturing Expo.
Asiamold is organised by Guangzhou Guangya Messe Frankfurt in cooperation with EuroMold, the Hong Kong Federation of Innovative Technologies and Manufacturing Industries Limited and Guangzhou Die & Mould Industry Association. The show is also a part of an alliance with member shows in Africa (AfriMold), Asia (DieMould India, INTERMOLD Japan, INTERMOLD Korea), Europe (Euromold, RosMould) and the Americas (AmeriMold, BrasilMold).
Source:http://www.adsalecprj.com/Publicity/MarketNews/lang-eng/article-67002681/Article.aspx