Based on its recent analysis of the automotive carbon fibre market, Frost & Sullivan has awarded Zoltek Companies Inc with the 2013 North American Frost & Sullivan New Product Innovation Award for its Panex® 35 carbon fibre.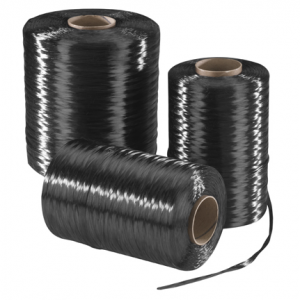 Panex 35 carbon fibre aims to address the key automotive industry challenge of lightweighting, and is said to all the features desired by the automotive industry – low and stable pricing, product consistency at high volume, and superior electrical and mechanical properties.
"Panex 35 commercial-grade carbon fibre stands out in terms of capacity, quality, consistency and low cost (<$19/kg)," says Frost & Sullivan Research Analyst Sunney Fotedar. "Panex 35 applied to sheet moulding compound applications enables the production of lighter parts and improved surface finish."
Each year, Frost & Sullivan presents this award to the company that has developed an innovative element in a product by leveraging leading-edge technologies. The award recognises the value-added features/benefits of the product and the increased return-on-investment it offers customers, which, in turn, increases customer acquisition and overall market penetration potential.
Non-aerospace carbon fibre
"Panex 35, our primary carbon fibre product, is the main driver for our automotive business," reports John Kowalik, Marketing/Communications at Zoltek.
"At Zoltek, we operate outside the volatile aerospace market and position our products to compete with other reinforcement and structural materials such as aluminium and fibre glass. This allows us to provide lower cost and a more sustainable pricing model to our customers. Additionally, by offering a non-aerospace carbon fibre, we're positioned to supply the high capacity required for the automotive market."
Panex 35 continuous carbon fibre is manufactured from polyacrylonitrile (PAN) precursor. Panex 35 50K fibres are available with a variety of sizing formats suitable for different composite processing methods and for compatibility with a range of standard resin systems.Panex 35 has a tensile strength of read 4137 MPa and tensile modulus of 242 GPa.
High rate, low cost manufacturing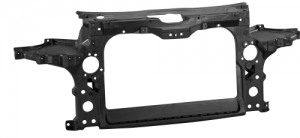 Zoltek has partnered with Magna Exteriors and Interiors, a major global Tier 1 automotive supplier, to develop best-in-class carbon fibre sheet moulding compounds (SMC) that can be used to mould large complex structural automotive parts using high rate, low cost manufacturing processes. (See: Magna and Zoltek launch carbon fibre SMC.)
Along with other technology partners, Zoltek is developing fabrics for high resin transfer moulding (RTM) that produces 'Class A' surface quality direct from the mould.Zoltek is also developing its own automotive prepreg products with rapid cure, high temperature resin formulations for high rate moulding of external body structures.
In addition to these thermoset polymer composites technologies, Zoltek is working with several partners to develop low-cost continuous fibre thermoplastic tape products combined with direct compounding injection and compression moulding technologies. (See: Zoltek and TCG join forces to develop carbon fibre thermoplastics.)
Source: www.reinforcedplastics.com