Chicago, Illinois – 19.02.14 – Leading plastic pipe manufacturer, Uponor, enters into partnership with Videojet Technologies Inc., a global leader in coding, marking and printing solutions. Uponor selected 1610 dual head and 1620 continuous ink jet printers (CIJ) for its extrusion lines and, as a result, increased its overall yield by five percent.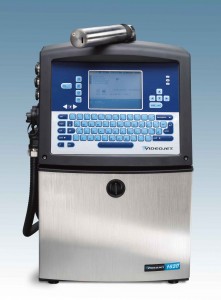 The latest generation of Videojet printers is high-speed and has a larger variety of inks, which enabled Uponor to focus the printing on its secondary coating lines. Because of efficiencies achieved through the installation on the new printers, the company improved uptime and simultaneously reduced the number of printers necessary for upstream operations by almost two-thirds.
Cost savings do not end with a reduced number of printers needed. With its legacy coding solutions, Uponor was experiencing ink waste during bottle replacement, including spills and residual ink in the old bottles. Since upgrading its printing equipment and inks, the company has seen a 90 percent reduction in waste associated with printing errors and a 40 percent savings in ink and make-up costs. This is achieved using the unique Videojet self-contained cartridge, which is designed to eliminate fluid spills and ensure all fluids drain from the cartridge before replacement.
Prior to installation, Uponor experienced many delays, causing downtime on the production lines and leading the company to seek out a new, more reliable coding solution. Producing thousands of feet of cross-linked polyethylene (PEX) piping every day, Uponor had to make sure its product was properly and clearly coded. The company looked for trustworthy equipment that would comply with coding requirements set by regulatory bodies, such as the pipe marking standards issued by the American National Standards Institute (ANSI) and the European Union. They also needed to find inks that would withstand extreme temperatures and adhere to extruded pipes throughout their life.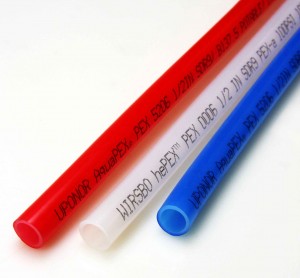 "We have partnered with Videojet for more than 20 years and the ease of integration has been one of the biggest reasons we chose the Videojet solution," explained Brian Czapiga, Electrical Control Engineering Supervisor at Uponor.  "The value of having a partner like Videojet is pretty high, especially when we can call the service technicians and receive help with the change. That support was invaluable to us as we were rolling out the printers on the production floor."
A flexible, user-friendly interface handling graphics, symbols and trademarks helps operators set up new jobs, virtually eliminating human errors and streamline printing process.  According to Brian Czapiga, "Before we had to have a graphic set burnt, but now we can create our own graphics and just send them down to the printers," said Czapiga. "This flexibility was one big win for us. We can just print graphics on the fly or easily create new graphics from scratch — saving us precious time and money. "
With an innovative dual print head that automatically calibrates itself and an integrated core that consolidates the ink system into a single part, Videojet 1610 dual head and 1620 ink jet printers require less maintenance while ink change-outs are quick and mess-free, enabling operators to spend less time cleaning and preparing the printers. "We originally planned to dedicate two internal positions to service the printers and prepare them to be placed on the lines," said Baxter. "The printers, however, are pretty self-sufficient and don't require much maintenance… so now those employees can work elsewhere on the lines."
Jose Gomez Business Unit Manager for Continuous Ink Jet Products at Videojet Technologies Inc. concludes: "Our objective has always been to provide manufacturers with printing systems adapted to their exact application specification in order to help them improve productivity. With the implementation of Videojet 1610 dual head and 1620 ink jet printers, this objective was achieved as Uponor increased its output by five percent. The reduction in maintenance and downtime caused by outdated coding solutions allowed the company to get a return on our investment in only a few months."
For more information about the Videojet 1000 Line CIJ Printers, call 0870 242 1759 or visitwww.videojet.com/usa/videojet-1620-ink-jet-printer and www.videojet.com/usa/videojet-1610-dual-head-inkjet-printer