Plastics Transforming Nature's Bounty at Plastivison India 2013 Mumbai in Solar Pavilion!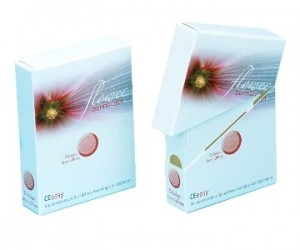 India's second largest plastics show Plastivision India 2013 Organized by AIPMA, the 9th Plastivision India 2013 will be hosted in Mumbai from 12 to 16 December 2013 will have a special pavilion for Solar Energy.
Mr. Raju Desai, Chairman – Executive Committee, Plastivision India 2013 remarked that; "It will be first time to showcase application of Solar Energy in Plastic Processing Industry how to connect advantages of Solar in Plastic Processing. Probably first time in the world of Solar Energy where in this Pavilion we will be showcasing use of Solar in running Plastic Auxiliary Equipment in Processing of Plastics, which will help in saving Energy."
Sustainable Energy: Basically, it's about tapping and converting into, usually electric, power the free energy from the sun, wind, water currents, or subterranean heat. Obviously, though, that it takes equipment, and because of which, plastics and composites are coming into their own.
About Plastivision India 2013
Plastivision India 2013 would be the 9th edition of the trade fair that is organised by AIPMA. This event is held at Mumbai at the interval of every three years. Over the years, Plastivision India has become a flagship event in India and is on the calendar of plastics industry worldwide. Plastivision India 2013 would be the biggest in the series so far and would be held on 12-16 December. Plastivision India 2013 would witness participation by over 1500 companies from India and 30 other countries.
The trade fair would be held in area spanning nearly 70,000 sq. mtrs and expect visits by over 100,000 core businessmen and other key stakeholders. Plastivision India 2013 is India's second largest show and the biggest trade fair held in the city of Mumbai for Plastics Industry.More info: www.plastivision.org
Source: www.packagingeurope.com/Packaging-Europe-News/56270/Use-of-Solar-in-running-Plastic-Auxiliary-Equipment-will-help-in-saving-Energy.html