WASHINGTON: According to latest government data, the exports of recovered plastic by the US declined during the year 2013. The sharp fall in demand from China affected the country's overall plastic scrap exports.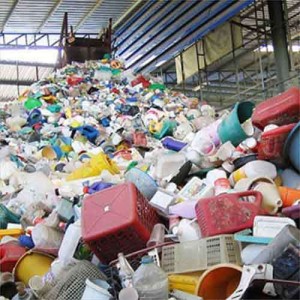 The country's exports of plastic scrap during the year 2013 totaled 1.9 million tonnes. The total exports by volume fell nearly 5% when compared with the previous year. The value of plastics scrap exports by the US fell almost 8% year-on-year to $860 million, said the Census Bureau data.
Consequent to China imposing 'Green Fence' restrictions on scrap shipments to the country, the plastic scrap shipments from the US too declined. In value terms, the exports of US scrap plastics plunged nearly 18% over the year to $412 million in 2013. A similar drop was witnessed in shipments to Canada too. The scrap plastic exports by the country to Canada totaled $70 million, down 23% over the previous year.
Meanwhile, shipments to other Asian countries excluding China saw good improvement during the year. The plastic scrap exports to India jumped 24% to $65 million. The exports to Indonesia soared 219% to $34 million during 2013. This clearly suggests that elevated control at Chinese ports has shifted the scrap trade to other Asian countries.