In Asia, PET markets have witnessed sharp increases mostly on the back of the higher upstream costs, which gained noticeable increases on a week over week basis as per the pricing service of ChemOrbis. Looking at the spot PET production costs, PTA prices moved up by $20/ton, MEG costs gained $35-40/ton and PX prices climbed up by $55/ton on a week over week basis.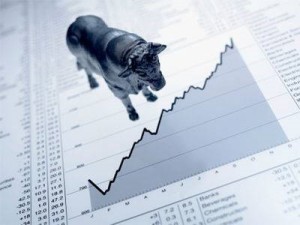 Gaining support from costs, Chinese PET sellers issued hikes on their export PET prices and prices out of the country moved up by $50/ton over this past week. Meanwhile, export offers from South Korea recorded even larger increases at $60-70/ton over the same period. Local Chinese sellers responded to these hikes in the export market and the local market levels also escalated by CNY300/ton ($48/ton) when compared with the previous week.
Whilst the upstream costs and PET prices have been moving up, buyers remained silent to the large increases. Many were hesitant to make fresh purchases as they were highlighting that the end demand for PET has not improved that much to meet these increases.Meanwhile, some PET producers in China have been shutting their plants as they have not been able to keep up with increasing PTA costs. According to market players' reports, a total of 1.69 million tons/year of PET capacity have been shut in the country since late May.
A distributor operating in Shanghai said, "PET prices firmed up due to short PTA supplies which pushed up prices to very high levels. Although PTA futures prices showed some softening during this past week, we believe that they will remain firm based on short supplies."
However, in plant news, there seems to be some restarts planned for the upcoming term. China's Xianglu Petrochemical is reported to be ready to restart their 3 million tons/year PTA plant in the second half of June. The plant has two lines, each with a capacity of 1.5 million tons/year. The company had shut them on June 5 with no particular reason being disclosed. The plants were running at 50% capacity during the shutdown. The producer also has a third PTA line at the same location and with the same capacity. They are expecting it to start up by end June or early July.
Meanwhile, Xianglu Petrochemical's other PTA plant with 1.65 million tons/year capacity, located at Xiamen, was restarted on June 11 and has been ramping up its run rates since then. The plant has been running at over 60% capacity, according to market sources.
According to ChemOrbis, in Southeast Asia, a similar firm panorama was observed. Import PET prices on CIF Southeast Asia basis were reported to have gained $20-85/ton increases and the sharpest increases were seen at the low end of the offer range. Sellers point to the higher upstream production costs for their increases in Southeast Asia, too. In Thailand, a domestic producer's local PET prices also moved up by THB500/ton ($15/ton) due to the stronger feedstock costs and rising global trends.