Composites 2013: Innovative lightweight construction solutions for the aviation industry / Musical treat for visitors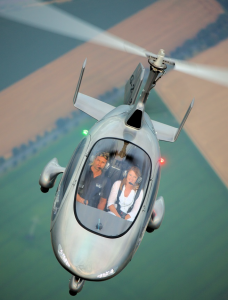 Grafenberg, 20th August, 2013. RAMPF Tooling, a leading manufacturer of liquid, paste, Close Contour, and board materials for mold and model engineering, will be showcasing its products and solutions for lightweight construction at the Composites 2013 from September 17 to 19 in Stuttgart. The company's trade show presentation will focus on the aviation industry. Visitors to the RAMPF stand will also be offered an unusual musical treat – a string quartet will be playing a uniquely light form of jazz.
Nowadays, there are all kinds of ways in which people can fulfill their dream of flying – hangliding, paragliding, wingsuiting, and parasailing to name but a few. Gyrocopters are a particularly stylish way of conquering the skies – especially the ones that enable two people sitting side by side to enjoy a bird's eye view of the ground below. A gyrocopter of the latest generation – the Cavalon from AutoGyro – also incorporates a great deal of technology from RAMPF Tooling. Molds/tools have been produced for the direct manufacture of carbon fiber parts using the hand lay-up process – further proof of how innovative materials pave the way for the use of fiber composites in the aviation industry.
The polyurethane board material RAKU-TOOL® MB-0540 was used to prepare the molds/tools for the carbon fiber parts, including the fairing and wheel covers. Thanks to this material's fine surface structure, only a small amount of finishing is needed. Easy milling and processing significantly reduces the time required for mold-making. What's more, the material benefits from a low coefficient of thermal expansion and its exceptional dimensional stability enables precise working.
In the first step of the manufacturing process, the board material supplied by RAMPF Tooling is bonded ready for subsequent processing on a CNC milling machine. A surface finish is then applied to the milled material, which is already in the form of the final product. After that, it is pre-treated for the hand lay-up process. This process is used when making complex components where design changes need to be relatively easy. It benefits from comparatively low plant and mold-making costs and is mostly used for production runs of 50 or less.
Economy and ecology in harmony
Another noteworthy feature of RAKU-TOOL® MB-0540 is its environmentally friendly composition. The polyurethane board material is primarily made from recycled materials. The recycled polyol used comes from RAMPF Tooling's sister company RAMPF Ecosystems in Pirmasens. This company recycles the RAMPF Group's polyurethane remnants and feeds them back into the production cycle, which makes a valuable contribution to recycling management. Naturally, RAKU-TOOL® MB-0540 also meets RAMPF's high quality standards.

Gyrocopters aren't the only application for products and solutions from RAMPF Tooling in the aviation industry. They have also already been used for a helicopter cabin roof produced using a galvano bath model and nickel shell lay-up tool, prepreg lay-up tools for making the wing and acoustic panel of an aircraft, and a glass fiber lay-up tool for manufacturing a cockpit cover. All these tools are based on the same Close Contour material – RAKU-TOOL® CC-6503. The model for the glass fiber lay-up tool of the cockpit cover will be on display at Composite 2013 in Stuttgart.
Innovative technology also in use on the ground
It goes without saying that RAMPF Tooling also has something to offer for products that can't fly. When a full-scale solar racing car was built at Bochum University of Applied Sciences, the polyurethane board material RAKU-TOOL® WB-0801 was used for the production of tools for the direct manufacture of carbon fiber parts using the low-temperature prepreg process. The key requirements for these tools were a good surface structure and excellent dimensional stability. These demands were met in full.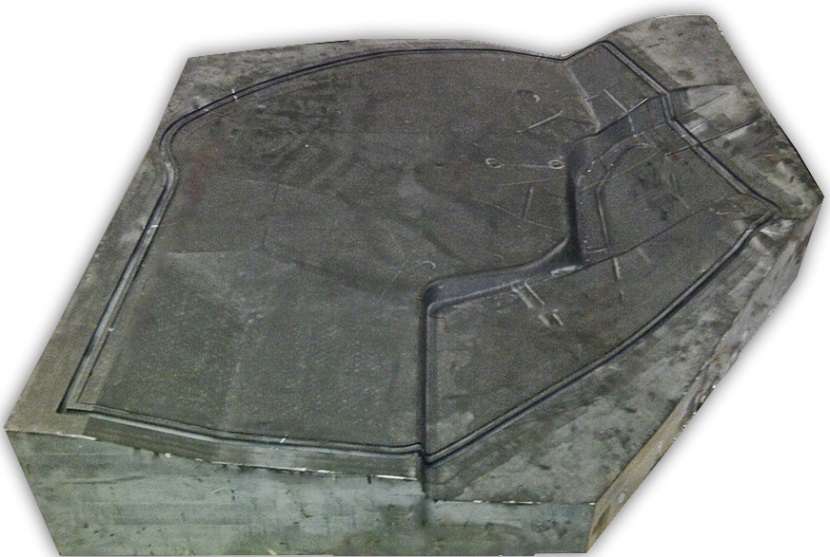 Thanks to its low density, RAKU-TOOL® WB-0801 is quick and easy to process. What's more, its fine surface structure reduces the amount of finishing required and facilitates milling. The autoclave process produces excellent mechanical properties and finished components of an extremely high quality. Minimizing the use of liquid chemicals during blank production is a further benefit. This enabled the customer to focus its full attention on bonding and milling the board material.
Visitors to Stand A12 in Hall 4 will be able to admire a further automotive highlight in the form of tools for functional and driving prototypes of a car. Here, too, RAMPF Tooling plays a key role. The tools used to produce the preforms and the RIF prototype parts were milled from RAKU-TOOL® CC-6506 Close Contour material. This filled, cast polyurethane material benefits from a fine, homogeneous high-density surface without glue joints and can also be polished. The original mold is quick and easy to process because it is supplied in the form of a three-dimensional blank ready for milling that closely matches the contour of the final tool. Due to the short cycle times, the series parts are then produced in steel tools (molds) using the resin transfer molding process.
Tuneful world premiere at the RAMPF Tooling stand
It's highly unlikely that a string quartet has ever played at any of the previous Composite trade shows. And they definitely wouldn't have been playing carbon instruments. Visitors to the RAMPF Tooling stand will thus be treated to a world premiere. For the first time ever, four musicians will play two violins, a viola, and a cello made of carbon.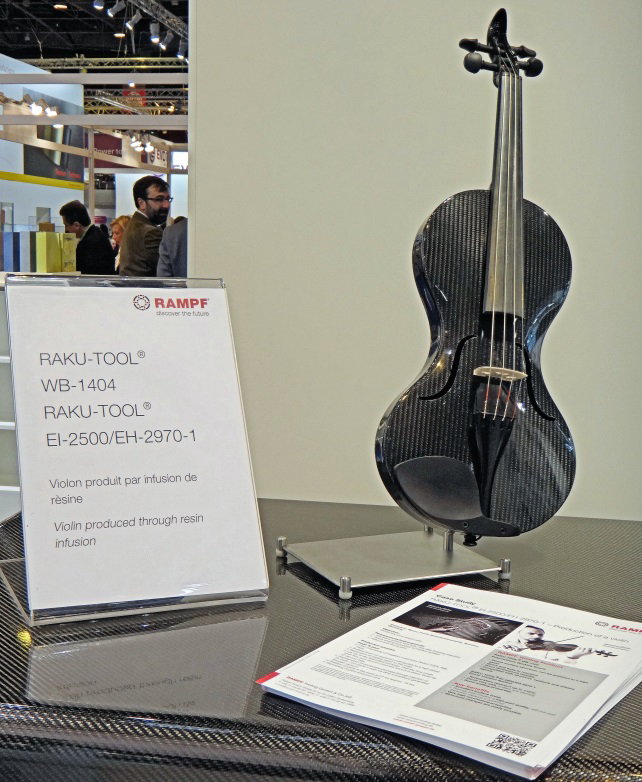 But what has that got do with RAMPF Tooling? Quite a lot in fact. The company contributed the polyurethane working board material RAKU-TOOL WB-1404, the epoxy infusion system RAKU-TOOL EI-2500/EH-2970-1 plus plenty of creativity and enthusiasm to the carbon fiber instruments' development and manufacturing process. The result is a sight to behold and – more importantly – sounds amazing.
Each day at Composites 2013, which is taking place from September 17 to 19, the musicians will be giving two performances of their jazzed-up classical repertoire at the RAMPF Tooling stand (A12) in Hall 4 – at 11 a.m. and 1 p.m.