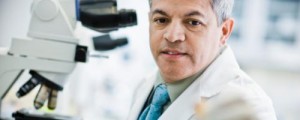 The U.S. patient monitoring device and equipment market is expected to exceed US$4 billion by 2018, according to the new Medical Device market research report for United States at ReportsnReports.com, which is in partnership with iData Research Inc in the project.
The report covers the United States market for Patient Monitoring Equipment to Gastro Intestinal Devices, Spinal Implants and VCF to Orthopedic Soft Tissue Repair & Sports Medicine, Urological Devices and Orthopedic Biomaterials. ReportsnReports, in partnership with iData Research Inc, offers new market research reports on the U.S. medical devices industry.
The report expects that the U.S. patient monitoring device and equipment market will exceed US$4 billion by 2018. The market for patient monitoring devices and equipment includes multi-parameter vital sign monitors; wireless ambulatory telemetry monitoring; telehealth; intra-cranial pressure monitors and consumables; electromyogram devices and consumables; electroencephalogram monitors; cerebral oximetry monitors and consumables; fetal and neonatal monitors; pulse oximetry monitors, consumables and circuit boards; cardiac output devices and consumables; and blood pressure monitors.
Steady growth is expected as monitoring expands to previously unmonitored hospital departments, and is increasingly adopted as a consumer healthcare product. In 2011, the U.S. market for gastrointestinal endoscopic devices was valued at nearly US$1.7 billion. The GI endoscopic market includes: GI endoscopes, capsule endoscopy, virtual colonoscopy, stenting and dilation devices, ERCP devices, biopsy forceps, polypectomy snares, FNA devices, specimen and foreign body removal devices, hemostasis devices, anti-reflux devices, and enteral feeding devices.
The report also expects the U.S. MIS spinal implant market will exceed US$2.6 billion by 2018. Growth in the MIS interbody fusion and MIS pedicle screw markets will continue to cannibalize traditional spinal fusion procedures.
In addition, the U.S. spinal implant market is expected to approach US$7 billion by 2018. Growth in the motion preservation devices segment will continue to be the largest contributor to the rising spinal implant market. Despite many current challenges, positive growth is expected in many segments of the market, as the patient demographics in the U.S. maintain a steady demand for such procedures. One segment will be an exception however, as newer minimally invasive innovations gradually cannibalize that particular market. The motion preservation segment will be the fastest growing segment in the market, and it will continually be driven by novel and emerging technologies.
Furthermore, the U.S. bracing and supports market is expected to exceed US$2.48 billion by 2018. The spinal orthosis segment is particularly fast-growing due to the strong correlation between an aging population and the incidence of lower back problems that may require spinal orthoses to prevent further injury or control stability post-surgery.
In the orthopedic soft tissue repair and sports medicine market, the hip arthroscopy market experienced the highest growth in 2011, as more surgeons are learning to perform these procedures. All market segments were affected by the economic downturn in 2008 and procedure numbers waned in 2010 and 2011. As the economy began recovering, residual demand boosted procedure volumes.
In 2011, the U.S. market for urological devices was valued at US$3.5 billion. In 2011, the prostate cancer treatment device market was both the largest and fastest-growing segment in the total U.S. market for urological devices. Procedural growth in the market is expected to increase over the 2011-2018 forecast period due to the expected rise in the aging population of the baby boomer generation as well as increases in early diagnosis.
The 2011 figures in the orthopedic biomaterials market show great promise for future performance of the orthopedic biomaterials market. To date there has been a multitude of products introduced to the market, with some becoming spectacular successes. Future growth for this market will be a result of continued improvements in product technology to meet the needs of patients as well as changes in healthcare reform and reimbursement, the report adds.
SOURCE : http://www.adsalecprj.com/Publicity/MarketNews/lang-eng/article-126610/Article.aspx