Provided at No Cost, Dedicated Meeting Rooms at the Convention Center in Orlando Will Enhance NPE Participation for Companies Critical to Exhibitors and Attendees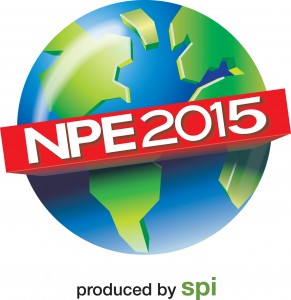 WASHINGTON, DC, U.S.A., September 4, 2012: In its first initiative for the NPE2015 international plastics exposition, SPI: The Plastics Industry Trade Association will offer free resource centers for use by buying teams sent to the show by automotive, medical, packaging, and other brand owners or OEMs. Details of the program will be presented by SPI during Fakuma 2012 (Stand B5-5317).
NPE is a triennial exposition produced by SPI and will next take place in March of 2015 at the Orange County Convention Center (OCCC) in Orlando, Florida, U.S.A. As in the past, NPE2015 will attract buying teams from many corporate brand owners, with some teams made up of ten, twenty, or even dozens of individual attendees. Taking advantage of the extensive meeting facilities at the OCCC, SPI will offer brand owners their own meeting rooms to serve as team headquarters and resource centers. Each facility will include workspace, internet access, refreshments, and other resources.
"As purchasers or specifiers of equipment, materials, and processing services, brand owners represent critical concentrations of buying power for NPE exhibitors and attendees," said William R. (Bill) Carteaux, president and CEO of SPI. "By providing brand owners with on-site 'mission control centers' for teams that often are very large, come from multiple locations, and represent diverse job functions, SPI will help these companies maximize the return on their investment in NPE2015 participation."
Brand owner buying teams accounted for a significant fraction of the more than 19,000 unique companies that were represented by attendees at NPE2012. In a trial program at that show, SPI provided resource centers for a small number of brand owners, with buying teams ranging from ten people to 90. The success of that program has led to the broader initiative for NPE2015, according to Jackie Dalzell, SPI's director of industry affairs.
"The brand owners in our NPE2012 program were multinational companies from the automotive, electronics, medical, and packaging industries, and it was not unusual for the members of a team to be meeting in person for the first time," said Dalzell. "SPI's resource centers enabled these far-flung professionals to come together in a very focused mission, with the goal of discovering for their companies new technologies and opportunities at the largest plastics trade show in the Americas."
Information on SPI's brand owners program is available from Gene Sanders, senior vice president of trade shows and conferences, at [email protected] Telephone: 1-202-974-5250.
NPE is a triennial international plastics exposition solely owned and produced by SPI: The Plastics Industry Trade Association. NPE2015 will take place in March of 2015, at the Orange County Convention Center in Orlando, Florida. NPE2012 had 1,933 exhibitors, 40% of which came from outside the U.S.A. The event attracted 55,359 participants, 26% of them international visitors.