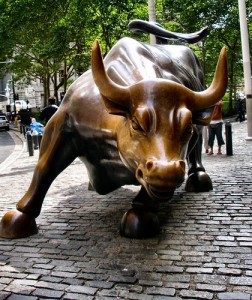 Ethylene and propylene prices have been on a bullish note for the last two months across the globe, posting large gains particularly in January as per the pricing service of ChemOrbis. There are a number of reasons behind the ongoing upward momentum in these monomer markets including surging naphtha costs and tight supply due to turnarounds and some unexpected shutdowns.
In the spot ethylene market, considerable hikes have been recorded in Europe and the US since December. A total increase of around $310/ton has passed in the US while more than half of it occurred in January. The shutdowns planned in the country's crackers for the first quarter of 2012 have triggered tightening supply concerns and pushed spot ethylene values higher.
The European spot ethylene market has also marked an increase of €250/ton in the past two months, a major portion of which was seen during last month. Surging naphtha costs, cracker operator's desire to improve their margins as well as lack of prompt availability as a result of some production issues in the region have played a role in these increases in the spot market.
In comparison to Europe and the US, the Asian ethylene market witnessed relatively smaller increases of $45/ton on a monthly basis, bringing the total increase amount to $90/ton in December and January. The cost side was mainly blamed for the steady gains while demand from the downstream PE market was not encouraging enough to accelerate the uptick throughout last month, reported players in the region.
When it comes to the spot propylene market, the upward momentum made itself felt in Asia and the US particularly in January. In the US, some done deals were reported for polymer grade propylene in the last week of January at prices standing $177-287/ton above the notional market level reported in late December. Higher energy costs and tightening supply ahead of the heavy turnaround season were cited as the main factors pulling prices up.
In the meantime, spot propylene values gained ground by $195/ton in Asia in the past month. The annual turnaround season at the region's naphtha crackers, starting from March through the second quarter of 2012,generated demand from traders who want to take positions. In addition to good downstream demand, an unexpected cracker shutdown in Japantook part in rendering the propylene outlook firm for March.
Unlike Asia and the US, a firming trend was in place in Europe's spot propylene market in December, although only small increases were in place. The firmingtrend gained momentum in January with prices posting €170/ton increases on the back of soaring naphtha costs.