TORONTO : The Canadian Plastics Industry Association (CPIA) informed that the trial to convert marine plastic litter to useable fuel  yielded positive results.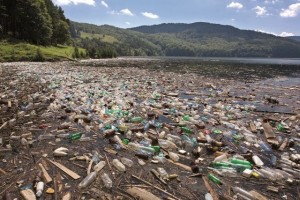 The marine plastic litter was collected from the shorelines of Northern Vancouver Island in 2013 and then converted into a fuel using a Blest pyrolyser located in Whitehorse, Yukon. CPIA helped fund this trial that was organized by Upcycle the Gyres Society- an organization working on solutions to marine litter.
The installation of the pyrolyser was supported by the Canadian Northern Economic Development Agency (CanNor), Yukon Research Centre and the centre for Cold Climate Innovation. The unit is housed at P&M Recycling and is being used to treat plastics collected in the City of Whitehorse.
Marine plastic litter is more difficult to recycle, however, the trial found that 99% of the marine litter collected for the trial was suitable and processed effectively in the pyrolyser. Of particular note was the fact that chlorine levels from the pyrolysis of marine plastics were similar to the land based materials. No corrosion of a copper plate was detected. The material was not affected by salt water. The results from the testing were essentially the same as those reported for land based plastics collected from the Whitehorse area.