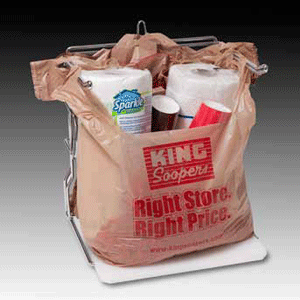 SOUTH CAROLINA (Scrap Monster): Hilex Poly Co, nation's leading plastic manufacturer, has been granted the 2012 FPA Flexible Packaging Achievement Award for its "Bag 2 Bag" recycling program, a plastic bag and films recycling infrastructure that makes it easier for consumers to recycle their used plastic bags, wraps and films. The award, given by the Flexible Packaging Association, a trade organization, for companies that produce flexible packaging, recognizes companies for advancements in flexible packaging materials, graphics and printing, sustainability, functionality, and technical innovation.
Mark Daniels, Vice President of Sustainability and Environmental Policy for Hilex Poly said,""Hilex Poly is proud to be recognized for our efforts in recycling. Our tremendous investment in recycling and sustainability has truly paid off, and we hope to make it even better in the future." Mr. Daniels added, "One of the key elements to growing this recycling infrastructure is working with consumers and grocers to increase recycling each year. People are taking the effort to bring their used bags back to the store for recycling, and stores are working to educate consumers about the program."
The "Bag 2 Bag" bags made of recycled content require 20 percent less energy to produce, lowers carbon emissions by 11 percent, diverts millions of pounds from landfills each year, and provides sustainability conscious consumers a closed loop carryout package. Hilex Poly collects plastic bags, sacks and wraps and then recycles into new, sanitary, recyclable plastic bags. The recycled plastic bags and films can also be recycled into many products, including backyard decking, piping and playground equipment.
Source:http://www.scrapmonster.com/news/majority-of-canadians-have-access-to-recycling-plastic-packages/1/5370