Afula/Israel, April 2014 Tosaf (www.tosaf.com) has further expanded its existing line of antifog masterbatches to meet challenging needs of the packaging industry, whilst, at the same time, maintaining uncompromised high level optical properties of films and sheets. Based on extensive R&D work, four new and advanced grades have become available, all of them food contact approved. Being adjusted for optimal processing and activity, they are individually formulated to create fast responsive and long lasting antifog activity in polyolefins including metallocene polyethylene (mPE), linear low-density polyethylene (PE-LLD), polybutene (PB-1), and polypropylene (PP) resins.
AF4953LL is designated for multilayer high barrier packaging applications, including films with a high amount of mPE-LLD. This grade provides very good immediate as well as prolonged antifog activity.
AF5979PE is specifically developed for high clarity barrier films, providing superior optical properties with ability to improve film clarity.

AF6851LL is a unique and efficient antifog solution for sealing layers containing PB-1.

AF2327PP is specially tailored for PP barrier films. Beyond meeting the challenges of this demanding application, this grade offers outstanding processability and excellent activity even after lamination.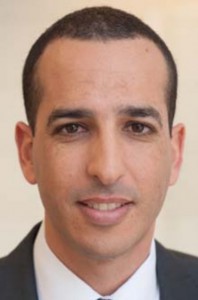 Asaf Eylon, Tosaf's VP International Marketing & Sales, comments: "Driven by challenging demands from final customers, the packaging industry is facing a continuously growing demand for sophisticated and smart high performance packaging, involving highly efficient and persistent antifog properties. Responding to this demand, we are continuously investing significant resources in research, technical development, production and process control required to perform in this exceptional area. With its advanced and high-class antifog products, Tosaf has today become one of the global leaders in this discipline, selling its products to international customers at the front of the world packaging market."
Tosaf Group, founded in 1985, is a joint-venture between Megides Holding and the Ravago Group, with an expected turnover of more than 300 Million Euro in 2013. The group operates nine factories in Israel, Turkey, Germany, UK, The Netherlands and the Ukraine, with a total of 800 employees. Tosaf's versatile range of products includes mineral-filled compounds for the white goods industry, automotive and other plastic industries; additives such as UV-/light stabilizers, flame retardants and customized additives for applications including BOPP, agricultural, packaging and industrial films, polycarbonate sheets, pipes, foams and other products; and color masterbatches for a wide range of applications.
Dear editor:
For further information on Tosaf please contact
Mrs. Keren Leffler
International Marketing
Tosaf Compounds Ltd.
Telefon: +972-9-8789-703
Fax: +972-9-8789-723
E-Mail:  [email protected]
Editorial contact, and please send voucher copies to:
KONSENS PR GmbH & Co. KG
Dr. Jörg Wolters
Hans-Kudlich-Str. 25
D-64823 Groß-Umstadt,
Phone: +49 (0) 60 78/93 63-13
Fax: +49 (0) 60 78/93 63-20
E-mail: [email protected]