For plastic and injection molded components, the complexity of shapes and functions is constantly growing. This has consequences for inspection tasks and quality control which increasingly require full-field measuring techniques. This was the result of the exchange among experts at the GOM Workshop "3D Coordinate Measuring Techniques in Plastic & Injection Molding Processes", which was attended by more than 170 specialists in Darmstadt, Germany on 25th March 2014. The industry meeting was organized by GOM (Gesellschaft für Optische Messtechnik) from Braunschweig.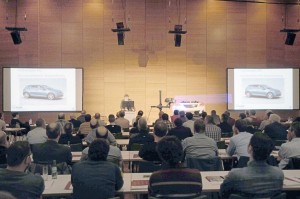 Presentations from users Oechsler, Volkswagen and Digimold demonstrated how 3D measurement techniques can be used to accelerate the entire process chain – from design and simulation verification to tool & mold construction and first article inspection, through to assembly analysis and load testing.
The companies reported shortened measurement and inspection times and therefore costs saved compared with the use of conventional tactile systems. Optical measuring systems such as the 3D fringe projection scanner ATOS capture the complete surface of components instead of just a few individual measurement points. During evaluation, deviations from CAD data are highlighted in color, producing easy-to-understand corrections in clear measurement reports. This makes it possible to reduce several hundred pages of conventional tables from test reports to a handful of images and functional dimensions.
Alongside tool corrections, first article inspection and quality control of injection molded components, the workshop focused on the latest developments in 3D metrology as well as the measurement and evaluation software. For example, during assembly analysis, the software enables the verification of clearance, gap and flush. On the basis of the full-field measurement data, a virtual assembly is also possible. After assembly, the components can be checked for deformation.
Another focus of the workshop was placed on the automated inspection of injection molded components. With its ATOS ScanBox, GOM has developed a standardized optical 3D measuring machine, in which the entire range of measurement and inspection processes, and even the test report, is executed automatically. In the software, GOM has also automated the measurement and inspection processes for components of identical design, thereby simplifying above all recurring measurement tasks.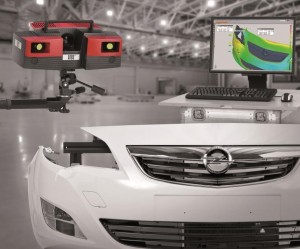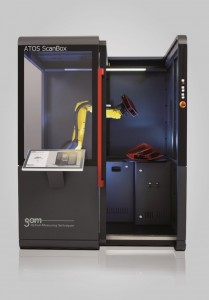 More information is available at: www.gom.com/events.