Effective June 1, the Blue Box program in the city of Toronto, Canada accepts a wider range of recyclable soft plastics beyond grocery bags.
Items that can now be received for recycling include a wide range of flexible packaging items, such as bulk food bags, dry cleaning bags, newspaper bags, produce bags, frozen fruit and vegetable bags, and film over-wrap from toilet paper, paper towel, bottled water and soft drink packaging.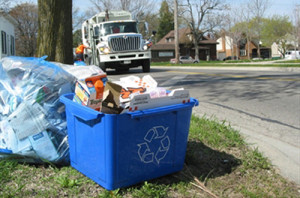 The move is expected to increase the volume of recyclable material diverted from landfill by an estimated 3.5 million kg per year.
"Toronto's decision to expand its Blue Box program will have a positive impact on the overall access to recycling of plastics and the volume of materials diverted from landfill and available as recycled content," said Krista Friesen, Vice President of Sustainability of the Canadian Plastics Industry  Association (CPIA).
in a 2012 CPIA report, The City of Langley "Blue + 2" Pilot, the CPIA and partner organizations demonstrated that curbside collection systems can incorporate plastic film at virtually no additional cost to collect and deliver it to Material Recovery Facilities (MRFs).
To capitalize on this collection system, MRFs also require investment in new technology and sorting infrastructure to effectively manage and grow the range and volumes of materials.
CPIA is also working with the private sector to increase the types and volumes of flexible plastic packaging being diverted from landfill.
In 2014, CPIA worked with a GTA-based mall management firm to develop a system to capture post-commercial plastic film from stores that receive large volumes of product in recyclable plastic film. The pilot project is now finished and a case study is being developed to assist other retailers and property management firms in expanding their recycling programs to include plastic film.
Additionally, CPIA is working in partnership with a national retailer to design a program that will capture a wide range of post-consumer film for recycling through a return-to-retail model.
Website:    www.adsalecprj.com