Styron is highlighting the "Numbers that Count" in engineering and successful commercial collaborations of their PULSE GX Series at the VDI "Plastics in Automotive Engineering" conference.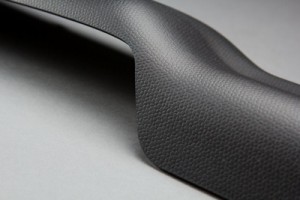 Styron Automotive will focus in specifically on PULSE GX50, an economical mixture of polycarbonate (PC) and acrylonitrile butadiene styrene (ABS) in a blend ratio which provides a 4% decrease in density compared to industry-standard PC/ABS grades, low carbon emissions (VOC) in the range of 10ppm.
In addition, Styron says the material provides strong resistance to heat distortion at practical use temperatures up to 110°C, and high impact strength at temperatures as low as -30°C.
PULSE GX50 is also suited to be used in unpainted applications reducing part costs by 50%, according to Styron's OEM and Tier partners. Practical examples will be shown from the Mercedes Benz C Class and the BMW i3 Series.
The PULSE GX solutions have been used for the BMW i3 series mid console, glove box, and trunk trim as well as the Mercedes Benz C class pillars and door panels. In addition to a 4% decrease in density, its proprietary UV stabilizing technology allows for unpainted applications.
For BMW in particular, skipping the painting procedure leads to a 50% part cost reduction. It also makes the material easier to recycle.
To demonstrate the performance of PULSE GX, Styron's booth at the VDI conference is partially constructed with this material. The company plans to release a similar PULSE series focusing on automotive exterior applications later this year.
The VDI "Plastics in Automotive Engineering" conference runs from April 2-3 in Mannheim, Germany.