At NPE 2015, US additives supplier Struktol Company will highlight its new process additives for reclaimed/recycled plastics and for polymer compounds that contain recycled content.
For engineering plastics, Struktol offers two new products that combine a compatibilizer with lubricants to create a combination product that aids in the incorporation of fillers (mineral or glass) with improved mixing and flow properties as well as mold release.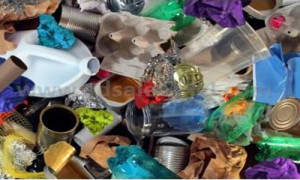 Among the new products, STRUKTOL TR 229 is for use in both polycarbonate (PC) and PC/acrylonitrile-butadiene-styrene (ABS) blends as well as polyamide (PA) 6 and 6,6 compounds. It can be used in US Food & Drug Administration (FDA)-approved applications and in recycled applications.
Struktol also introduced STRUKTOL TR 219 for use in PA 6 and 6,6 compounds. It has also been found to be effective in polyester (PET and PBT) compounds, especially recycled or recyclate-containing applications or in cases where the polyester compound is contaminated with other plastics.
Struktol also announced additions to its line of additive products for recycled polypropylene (PP). STRUKTOL RP 11 is a lubricant package that provides a combination of viscosity reduction and mold release characteristics for recycled PP resins and compounds.
As said, loading levels as low as 0.2% can result in increased melt flow and allow for improvements in mold filling and release, allowing greater use of regrind or recycled content material without sacrificing certain properties or performance.
Another grade of the line, STRUKTOL RP 06, provides similar viscosity modification and mold release combined with low odor and volatiles that are suitable for automotive applications.
STRUKTOL RP 37 is designed to provide unmatched viscosity modification and lubrication in recycled PP compounds and resins that contain high levels of polyethylene (PE) contaminants.
STRUKTOL RP 17, a combination lubricant and odor neutralizing mask, was originally designed for reducing/eliminating compounding and end-product odors in wood-filled plastic compounds. The product has been modified for use in a variety of polymer resins and compounds that require the multi-functionality of lubrication, mold release, and odor reduction. It can be used in recycled applications as well as automotive interior compounds where neutral odor may be a requirement.
STRUKTOL TR 052 is a compatibilizer and blending aid that helps to improve physical properties and overall improved processability of compounds requiring some level of recycled content. It is said to improve the processability and performance of mixed recycled streams used when separation of the resins is not done prior. The additive compatibilizes dissimilar polymer systems allowing for expanded use of these mixed recycled streams.
NPE 2015 will be held in Orlando, the US from March 23-27.
Website: www.adsalecprj.com