GIA announces the release of a comprehensive global report on Plastic Pipes markets. Global market for Plastic Pipes is forecast to reach 9.6 billion meters by 2020, buoyed by the resurgence in construction activity, growing trend of substitution of traditional materials with plastic pipes in various construction applications, and replacement of aging water and sewer pipe networks.
Owing to their attributes such as lightweight and resistance to chemicals and corrosion as well as easy handling, plastic pipes have gained superiority over pipes made from materials such as steel, copper, iron, concrete and aluminium. These attributes have augmented their use in several application areas such as potable water, sewage, cable protection, agriculture, and gas distribution, among others. In the construction sector, improved spending is expected to significantly drive demand for plastic pipes.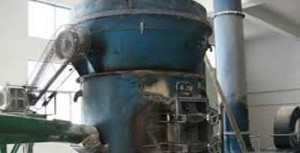 Demand for plastic pipes is also expected to benefit from growing use in infrastructure applications such as drainage and sewer systems, and water transmission. Steady gains in construction spending and water infrastructure projects in developing countries are also expected to drive market growth. Additionally, improving activity in the global manufacturing sector is expected to benefit demand, as production expansion in various industries generates the need for piping systems.
In mature markets such as the United States and Europe, aging pipelines are expected to drive demand for replacement pipes. In the oil & gas sector, plastic's demonstrated endurance and durability of performance in long distance applications is expected to promote demand for large diameter plastic pipes. Plastic pipes are gaining popularity in trenchless technology  due to the availability of longer pipes and the material's lightweight characteristics as opposed to conventional pipe materials. Demand for large diameter plastic pipes is further being promoted by the material's ability to contour to the surface, abrasion resistance, and imperviousness to degradation from low resistivity drilling mud.
Polyvinyl Chloride (PVC) pipes constitutes the largest product market, with widespread use in potable water, sewage and cable protection applications mainly owing to its low cost. Polyethylene (PE) pipes represents the fastest growing market segment driven by attributes such as joint integrity, durability, flexibility, and trench laying capability. Demand for high-density polyethylene pipes in the oil & gas market is on rise for both bimodel PE and unimodal PE pipes, as an alternative to PVC and concrete pipes. HDPE pipes are also expected to gain opportunities in radiant underfloor heating systems, corrugated drainages, and geothermal piping sytems. Also driving growth is the growing popularity of cross-linked polyethylene (PEX) pipes for plumbing applications.
As stated by the new market research report on plastic pipes, Asia-Pacific represents the largest as well as the fastest growing market worldwide with a CAGR of 9.7% over the analysis period. Steady gains in construction spending in developing Asian countries, increased investments in industrial and public infrastructure, and China's focus on rehabilitation of aging pipelines and the preference for no-dig technology represent factors driving growth in the region.
Major players covered in the report include A.G. Petzetakis, Advanced Drainage Systems, Inc., Amanco Industrial, China Lesso Group Holdings Ltd., EgePlast, Foshan Rifeng Enterprise Co. Ltd., IPEX Inc., JM Eagle Company Inc., Mexichem S.A.B. de C.V., National Pipe & Plastics, North American Pipe Corporation, Performance Pipe, Pipelife International GmbH, Plastika AS, Polypipe Plc, Royal Building Products, Shin-Etsu Chemical Co. Limited, Tessenderlo Group, Thai Pipe Industry Co. Ltd., and Uponor Corp, among others.
The research report titled "Plastic Pipes: A Global Strategic Business Report" announced by Global Industry Analysts Inc., provides a comprehensive review of current market trends, key growth drivers, mergers, acquisitions, other strategic industry activities, and profiles of major global and regional players. The report provides market estimates and projections for all major geographic markets, including the US, Canada, Japan, Europe (France, Germany, Italy, UK, Spain, Russia and Rest of Europe), Asia-Pacific (China, India, and Rest of Asia-Pacific), Latin America (Brazil and Rest of Latin America), and Rest of World markets. Product Segments analyzed include Polyvinyl Chloride (PVC), Polyethylene (PE), Polypropylene (PP), Other Plastic Pipes (Acrylonitrile-Butadiene-Styrene (ABS), Polybutylene, Reinforced Plastic Pipes, and Metal Plastic Composite Pipes such as PEX-AL-PEX).
Global Industry Analysts, Inc., (GIA) is a leading publisher of off-the-shelf market research. Founded in 1987, the company currently employs over 800 people worldwide. Annually, GIA publishes 1500+ full-scale research reports and analyzes 40,000+ market and technology trends while monitoring more than 126,000 Companies worldwide. Serving over 9500 clients in 27 countries, GIA is recognized today, as one of the world's largest and reputed market research firms.