Plastic Surgeon, the UK's nationwide repair specialist, reports that July 2014 was the best trading month in the company's entire 15 year history, even beating pre-recession levels.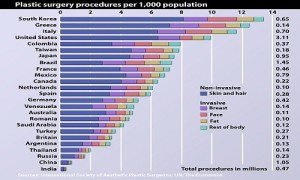 Plastic Surgeon, who repairs damaged surfaces for all the major housebuilders and construction companies in the UK, has in part benefitted from the 15th consecutive month of growth in a resilient housing market which is seeing the biggest surge in development for more than a decade. As Managing Director Rob Mouser explains: "Due to the government's Help to Buy scheme, almost 40,000 extra households have now become homeowners, which has helped boost residential building to its highest level since 2007, and led to a 34 per cent increase in private housebuilding during the first year of the scheme. This has obviously had a knock-on effect on our business at Plastic Surgeon; and in a very positive way."
Rob Mouser continues: "However, while housebuilding is still a significant part of our business, the fact that we diversified throughout the recession into providing a specialist repair service for insurers, facilities management companies and cruise ships, as well as social housing maintenance, post-recession has contributed to our strong order book."
And while construction firms are saying they are expecting investment to take a dip in the coming months due to the shortage of skilled workers, Plastic Surgeon is bucking this trend, with staffing levels at a record high; as the company continues its recruitment drive across the UK.