Spot ethylene prices in Asia gained ground ahead of public holidays in Singapore on August 8 and 9 in line with reduced availability as well as higher derivative prices amidst weaker energy markets as per the pricing service of ChemOrbis. Crude oil futures on the NYMEX tumbled 4.2% from August 1 to reach approximately $103/barrel on August 8. Crude prices declined for five consecutive days from August 2 to August 8 for the first time since the period ending December 10, 2012, before turning up on August 9.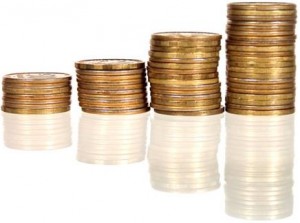 In line with the recent decreases in crude oil prices, spot naphtha prices on a CFR Japan basis posted gradual decreases last week to move slightly below the $900/ton threshold due to ample supply. Some upcoming maintenance shutdowns in the third quarter also weighed down sentiment.
Spot ethylene prices on a CFR Southeast Asia basis climbed $70-80/ton week over week before the holidays due to limited availability. Lotte Titan's production at its Pasir Gudang complex in Malaysia was hampered due to a production issue on August 5. The company operates two naphtha-fed steam crackers at the site, with ethylene capacities of 285,000 tons/year and 435,000 tons/year, respectively.
Market sources reported that the 285,000 tons/year unit was in a restart phase as of August 7. Meanwhile, Malaysia's Petronas is planning to shut its steam cracker at its Kerith complex at the beginning of September for a two-month long turnaround. The cracker has an ethylene capacity of 600,000 tons/year.
According to ChemOrbis, tracking higher spot prices on a CFR Southeast Asia basis, spot prices on a CFR Northeast Asia basis also posted increases, albeit at a slower pace. Spot prices climbed $40/ton on the week as sellers were unwilling to maintain their prices considering the upward momentum of MEG and PE prices in the region. In addition, China's Daqing Petrochemical shut its two naphtha-fed steam crackers, each with an ethylene capacity of 600,000 tons/year, on August 5 for a planned maintenance. The crackers are expected to remain offline for 15 days.