Brad Williams Now in Charge of Branding and Marketing of All SPI Properties
WASHINGTON, DC, U.S.A., May 14, 2015: SPI: The Plastics Industry Trade Association has restructured its marketing group to centralize the branding and messaging of all of its products, member services, and event offerings, and has added business development roles to further advance its growing portfolio of expositions, conferences and meetings.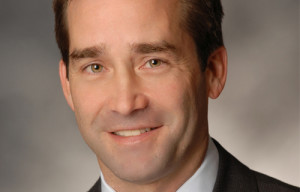 Reflecting the change is the promotion of Brad Williams to vice president of marketing and business development. He will continue to oversee marketing and sales for SPI's triennial NPE trade show, but will also be responsible for overall SPI branding and marketing and the development of new SPI offerings driven by industry and membership growth. This move comes at a time when SPI is expanding its reach and its portfolio of membership and event offerings, to include the Global Plastics Summit, the new Re|focus Recycling Summit & Expo in April 2016, and additional events and educational webinars to be announced soon.
After managing a successful NPE marketing campaign, Kristen Petersen is now marketing director and will oversee day to day activities of SPI's marketing program. Reporting to her will be Angie Tran, now promoted to senior marketing manager for all SPI properties.
"SPI has had great success in producing trade shows and conferences of interest to the entire plastics supply chain and intends to develop new products that benefit our members and plastics as whole," said William R. (Bill) Carteaux, president and CEO. "With their outstanding experience, Brad and his team will spearhead these growth initiatives as well as maximize our marketing exposure for existing SPI products and offerings."
The restructured marketing group will report to Gene Sanders, senior vice president at SPI. "We're excited about the opportunity to further expand the association's reach, connecting our members to the many markets using plastics in their products," said Mr. Sanders. "We believe we are well resourced for growth, both as an industry and an association."
Brad Williams: Vice President of Marketing and Business Development
Mr. Williams joined SPI in October 2012 as director of marketing and sales and played an important role in SPI's success in attracting a record-breaking number of exhibitors, sponsors, and unique attending companies to NPE2015. Previously, he served numerous positions with the National Association of Broadcasters from 1997 through 2012. His last position before coming to SPI was that of vice president of strategic initiatives, with high-level responsibilities, including strategic planning, revenue growth, and strategic account management for the NAB Show. Mr. Williams has a masters degree in sports management and is on track to complete a doctorate in leadership in early 2017.
Kristen Petersen: Marketing Director
Mrs. Petersen joined SPI in 2013 as marketing manager and was responsible for overseeing advertising and email campaigns, managing website content and social media activities, developing media partnerships, and other marketing efforts. Her previous experience includes marketing management, website development, brand development, graphic design, strategic planning, and the teaching of marketing skills at the college level. She obtained her undergraduate advertising degree and her masters degree in management from the University of Florida.
Angie Tran: Senior Marketing Manager
Ms. Tran joined SPI in 2013 as digital marketing manager. She came to SPI with ten years of experience in marketing positions at several organizations while also operating her own marketing and communications consultancy. She has a bachelors degree in marketing from Mary Baldwin College.
Adam Cromark, SPI's marketing specialist will expand his role of supporting marketing efforts across all SPI properties, expanding SPI's online, mobile, and social media presence.
Website:   www.plasticsindustry.org