Topical Documentation Service: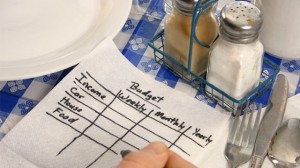 The topical documentation service SAVE FOOD – Figure of the Month provides regular information on the latest data and findings in matters of food loss and food waste. Each issue highlights a selected focal area. This service is provided by the SAVE FOOD initiative.
The forthcoming World Food Day will be used by us as an opportunity to send out the first issue. This action day takes place every year, on 16 October, drawing attention to the worldwide issue of hunger and possible solutions to the problem. The day also marks the anniversary of the Food and Agriculture Organisation of the United Nations (FAO), founded in 1945 with the purpose of securing the global food supply.
SAVE FOOD – Figure of the Month
One quarter of the world's current food loss would be sufficient to feed 870 million starving people. 842 million people are currently still suffering from hunger – about an eighth of the world's population.¹ Numerically speaking, only 25 per cent of food that is thrown away or spoiled due to faulty storage or transport damage could therefore easily cover the worst food shortages.
Year after year, around 1.3 billion metric tonnes of food are thrown away because they have become spoiled on account of faulty storage or inadequate transport facilities or because they do not satisfy the aesthetic requirements of retailers or consumers. This is about one third of the total food production. Such food accounts for 28 per cent of all the available arable land and 250 cubic kilometres of water per year.2
In Germany alone 11 million metric tonnes of food is thrown away or lost each year. Per household, this means that loss and waste amount to 82 kilograms of food per year.3
1) FAO, Annual Report 2013.
2) FAO, Food Wastage Footprint: Impact on Natural Resources, 2013.
3) University of Stuttgart, Study on Food Waste in Germany, 2012.
Further details can be found at www.save-food.org.