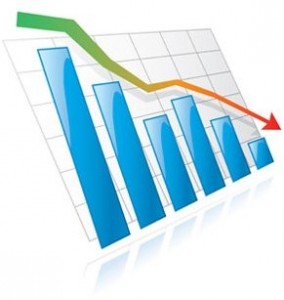 Turkey's PP market has been steadily moving lower since early March and the downward trend gained speed in the past few weeks as per the pricing service of ChemOrbis. As for the near term, expectations about further decreases are still in place on the buyers' side.
Regular PP suppliers from Europe and the Middle East had approached the Turkish PP market with price hikes for March. However, they all had to step back soon after their price hike announcements due to resistance on the buyers' side. The emergence of Iranian cargoes at competitive prices also played a major role in the downward adjustments seen on a large scale in the import PP market.
Iranian cargoes at competitive prices delivered to buyers' plants in Gaziantep were found attractive by buyers throughout the first half of March. When Iranian suppliers moved to the sidelines for the Newroz holiday in the third week of March, Iranian offers were absent for a short while. As homo-PP offers re-emerged from the country this week, they stand $20-40/ton below the pre-holiday levels while the total decrease with respect to the beginning of the month is $50-60/ton. For the days ahead, buyers are expecting to see more offers from the region at much lower levels.
Homo PP offers from an Indian producer have been adjusted steadily lower since the beginning of March in response to weak market conditions. Offers for this origin posted a cumulative decrease of $50/ton. A source from the producer commented, "The market is very quiet now and we don't expect to see much activity before all April prices are revealed."
Homo PP offers from the Middle East have been revised down as well. Buyers reported receiving offers from two major suppliers with $40/ton decreases recently while these offers stand at least $80/ton below early March levels. A global producer reduced its list prices for Saudi homo PP by $50/ton when compared to mid-March. "We are receiving bids well below $1500/ton but we don't want to accept them. We believe that PP prices will bottom out in April and demand will start to pick up based on the situation in Asia," said a source from the producer.
A regular South European producer sold out their March cargoes in the first half of the month at prices €20-25/ton below their initial offers. Now, more PP offers are awaited from Europe at competitive prices. "Should propylene contracts settle lower in Europe, more offers below €1250/ton may prevail in the Turkish market," say buyers. The lower parity at 1.29 may also contribute to the competitiveness of European origins in April, argue some players.
The local market has been easing steadily as well with locally held homo PP losing $70/ton in total since the beginning of March according to ChemOrbis. A large portion of this decrease has occurred in the past few weeks. Given the persistent lack of demand and retreating import prices, much lower levels continue to be speculated in the local market.