Grafenberg, November 13th, 2013. RAMPF Tooling's innovative products and solutions for light-weight construction excited great interest among visitors to Composites 2013. The aviation in-dustry and ultra-light musical performances were the focus of attention.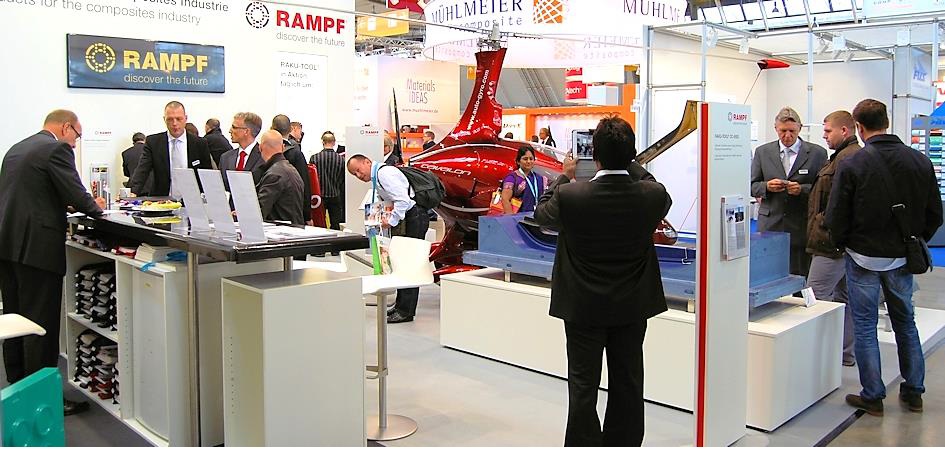 You can gage how successful a company has been at a trade fair by the number of visitors attracted to its stand – and RAMPF Tooling was certainly more than satisfied with the response to its products and solutions on show at Composites 2013 in Stuttgart. "We managed to talk to a lot of customers and made many new contacts during the three days," says Jochen Reiff, Head of Sales and Marketing at RAMPF Tooling, the leading manufacturer of liquid, paste, Close Contour, and board materials for mold and model making. "The visitors to our stand came from nineteen different countries, which was a wonderful professional and cultural experience."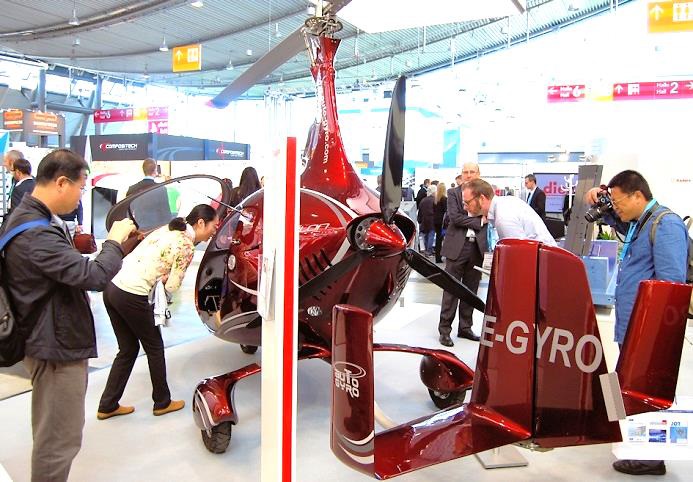 Without doubt, the popularity of RAMPF's stand was due in no small part to its rather extraordinary at-tractions. The Cavalon – AutoGyro's side-by-side gyroplane – was an absolute eye-catcher and certainly one of this year's main attractions at the Composites trade fair. Pilot and passenger sitting side-by-side can marvel at the bird's eye view from this flying machine. RAMPF Tooling's technology has helped make this unique flying experience a possibility. RAKU-TOOL® MB-0540 polyurethane board material was used to make the model for manufacturing the laminating tool needed to produce the carbon-fiber parts used in the hand lay-up, including the fairings and wheel covers.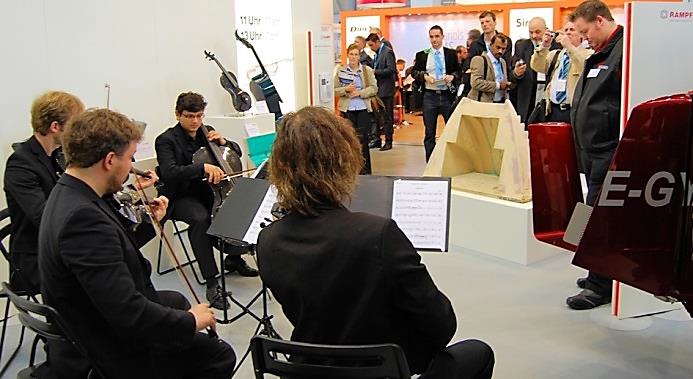 RAKU-TOOL® MB-0540's fine surface structure means that there is little effort involved in the finish, and the time needed to create the model is significantly reduced by its ease of milling and processing. Made primarily from recycled material, it also benefits from a low coefficient of thermal expansion, and its good dimensional stability enables precise working. "The Cavalon project was a resounding success. It demonstrates how innovative materials can further expand the range of uses for fiber composites in the aviation industry," says Heinz Horbanski, RAMPF Tooling's Managing Director. "This is quite an essen-tial development because the profitability of the aviation industry will increasingly depend on lowering the weight of components and improving their energy efficiency."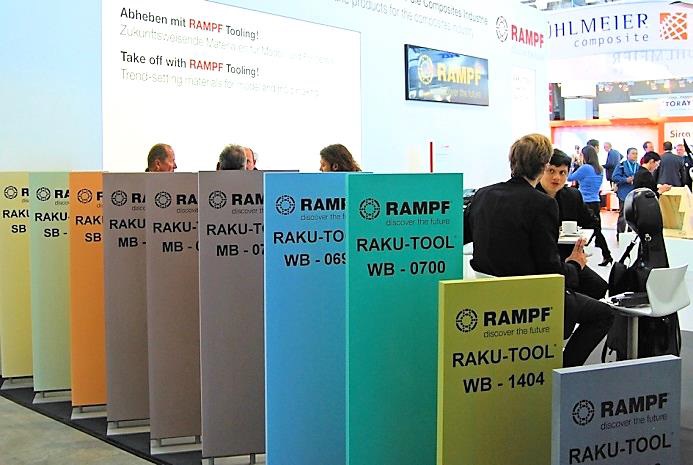 The string quartet, on the other hand, was a real "ear-catcher", impressing the crowds at the RAMPF stand twice a day with its jazzy classical repertoire. The musicians played two violins, a viola and a cello – all made of carbon. The audience was equally impressed with both their musical prowess and the en-gineering and manufacturing process behind the carbon-fiber instruments. "The production molds are made with negative molds of the instruments," explains Holger Fleisch, Sales Representative Southern Europe at RAMPF Tooling. "The molds are manufactured from board material WB-1404 and the parts are then produced through resin infusion using epoxy injection resin EI-2500/EH-2970-1. The resin infu-sion process creates high-quality components with only minimal part thickness variation and ultimately also produces a wonderfully rich sound from the instruments."