DAYVILLE, CT USA – (June 17, 2013) – Putnam Plastics Corporation, a leader in advanced extrusion for minimally invasive medical devices, has completed construction of a state of the art manufacturing and office space in Dayville, CT. The 92,000 square feet (8.4 square meters) facility will allow for expansion of extrusion technology development and manufacturing operations.
Designed specifically to serve the needs of medical device customers, Putnam's expanded operations will include dedicated space for the company's three key growth initiatives: clean manufacturing, product finishing and technology development. Part of the expansion is a new 6,000 square foot (0.55 square meters) ISO Class 8 clean room that will serve the increasing demand for extrusion and finishing of components that require greater regulatory controls.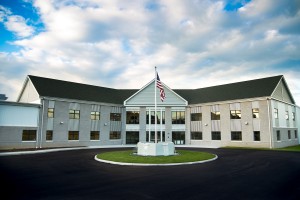 Finishing operations will include printing, insert molding, tipping, welding and assembly operations for finished tube components used in medical devices. Putnam's new technology developments include continuous manufacturing technologies that minimize manual operations to produce complex, composite catheter designs.
"Our existing space will continue to provide traditional extrusion services and serve the needs of our customers," said Jim Dandeneau, Putnam's Chief Executive Officer. "The expansion allows us to support increased demand for more complex, comprehensive extrusion components and will serve as a showcase for emerging extrusion technologies available for medical devices."
For more information on Putnam Plastics' new facility, please visit www.putnamplastics.com.