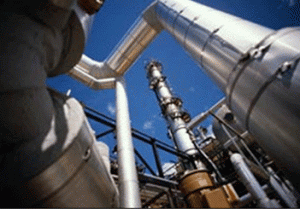 Middle Eastern suppliers have been talking about their limited allocations for PP and PE in global markets, as per the pricing service of ChemOrbis. After Saudi Polymers shut its new Jubail complex in November, other producers have been added to the list of shutdowns recently reported out of the region.
Saudi Polymers was expected to resume production on December 11 at its complex, where they faced technical problems earlier and had to go for a shutdown after it had started commercial operations in October. The complex hosts a cracker with a capacity to produce 1.16 million tons/year of ethylene and 430,000 tons/year of propylene, plus a total PE capacity to produce 1.1 million tons/year and 400,000 tons/year of PP. The restart date remains unclear as of now while some players speculate that it should be back into operations in January.
Borouge had a shutdown at its Ruwais petrochemical complex in Abu Dhabi in December, bringing down its two PE units with a total capacity of 600,000 tons/year. Now, the producer is preparing to shut its Borouge 2 site in mid January for a month long maintenance. The site includes a 1.45 million tons/year cracker along with a 540,000 tons/year PE unit and two PP units, each producing 400,000 tons/year, as per ChemOrbis.
PetroRabigh is also considering a shutdown at its 600,000 tons/year LLDPE plant in Saudi Arabia, according to market players. The maintenance shutdown is expected to take place in early January or mid January, they report, while they are currently said to be running at low rates. A market source also informed that the shutdown will last three to four weeks.
Limited supplies have been the main reason pulling prices higher in the Turkish PP and PE markets recently. Middle Eastern producers continue to report limited PP and PE availability for January as well. A trader reported selling its limited Saudi Arabian PP allocation this past week with a $20/ton increase over early December while an official distributor of another Saudi Arabian producer has started offering PP and PE $20-30/ton higher for next month from their warehouses. "Demand for prompt materials is quite good," he commented.