MOSCOW : Based on the data released by National Statistics Committee of Belarus (BELSTAT), the country's production of polymer products have reported an increase of 3% during the year 2013.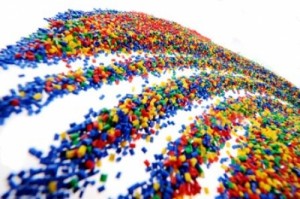 According to data, production of plastic boxes, pipes, trays and fittings recorded the highest jump during the year. The output of this category of products jumped 8.8% to 716.3 million units. The aggregate output of plastic pipes, hoses and fittings was 13,600 tonnes in 2013, 7.2% higher when compared with the previous year. Production of plastic doors and boxes in December 2013 was 3,000 square meters, marginally higher when compared to 2,900 square meters in November 2013.
Despite the improved aggregate results, the country's annual output of plastic doors decreased by 7.2% to 38,600 square metres in 2013. However, December production of windows boxes and sills declined to 27,100 square meters, compared with 40,800 square meters in November 2013.
In contrast, manufacturers of plastic windows and sills made 481,700 square metres of products last year, up 4.8% from 2012. This boosted the overall exports of PVC products from Belarus by 3.6% to 25,100 tonnes during the eleven-month period from January to November 2013.
Meanwhile, a lower output was reported by local producers of polymer films. The local companies made 87,200 tonnes of polymer film in 2013, 2.7% lower than the previous year production.