Leverkusen – Saltigo GmbH, a wholly owned subsidiary of specialty chemicals company LANXESS, is to increase its prices worldwide for some multi-customer products by up to 5 percent effective January 1, 2014. Products affected include chloroformates, 1,2,4-triazole, toluidine derivatives, benzothiazole and crosslinking agents. This has been necessitated by a steady increase in raw material and energy costs.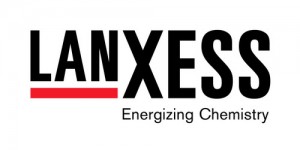 Multi-customer products, i.e. fine chemicals that are not manufactured exclusively, are an essential part of Saltigo's product portfolio and are produced at its facilities in Leverkusen and Dormagen, Germany. The company successfully develops and markets its own products in the areas of polymer additives, fragrances and aromas, and electronic and cosmetic intermediates, among others. The agricultural and pharmaceutical sectors are also target markets for multi-customer products.
For example, 1,2,4-triazole is used in the chemical synthesis of active agricultural and pharmaceutical ingredients. The intermediate is an important element in a range of azole-based fungicides – a class of active ingredients for crop protection. 1,2,4-triazole is also used in various pharmaceutical applications, primarily in the fight against fungal diseases.
Saltigo's comprehensive chloroformate portfolio contains methyl, ethyl and phenyl esters of chloroformic acid. In addition to these standard grades, the company also produces temperature-sensitive chloroformates such as isopropylchloroformate. More than a dozen other N-alkyl chloroformates with chain lengths of between three and 22 carbon atoms can be produced on demand. Apart from several batch facilities, the plant also has continuous production lines available to produce chloroformate specialties in large volumes. Chloroformic esters are important starting products for many chemical syntheses, including the production of pharmaceutical and crop protection products, paper chemicals and products for the plastics manufacturing industry.