Materials supplier, PolyOne, has announced the launch of speciality thermoplastic elastomers and design services for the European automotive market.
The company says the availability of its new material and design labs will help manufacturers to increase both the safety and time to market of their products.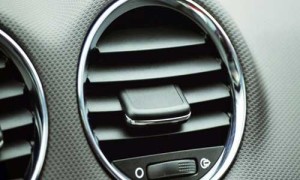 Launched at the VDI Automotive conference in Germany, the new OnFlex LO TPE is designed to improve driver and passenger safety and comfort, by reducing volatile organic compounds (VOCs) by 50 percent and minimising fogging and odour in interior automotive components.
OnFlex LO is said to be well suited for a broad range of automotive applications including heating/ventilation/air conditioning (HVAC) seals, buttons, controls, coin trays and drink holder mats. It can be overmoulded onto polyolefin substrates using two-shot injection moulding processes.
"PolyOne has once again pushed the innovation envelope to help automotive OEMs improve the consumer driving experience," said Charles Page, Director of Global Marketing, PolyOne.
"While our existing TPEs lead the industry in low emissions performance, we continue to innovate and anticipate future demands and stricter requirements. Our new material will play an important role in minimising further off-gassing of chemicals to help automakers create a healthier, more enjoyable vehicle environment."
PolyOne tested OnFlex LO TPE against its existing TPEs according to VDA 278 standard for VOCs and fog, and VDA 270 standard for odour. Results showed OnFlex LO TPE cut VOC emissions by approximately 50 percent and fog emissions by 40 percent, while maintaining "outstanding low odour performance."
In addition to the new materials, the company has also announced the availability of its IQ Design Labs service in Europe.
Combining expertise in design, polymer science and manufacturing, IQ Design Labs work with customers in the early stages of product development to inspire creative designs that can be efficiently manufactured and successfully launched.
"PolyOne continues to introduce new polymer solutions and design services to help our customers innovate," explained Holger Kronimus, Vice President and General Manager, Speciality Engineered Materials, Europe, at PolyOne.
"Based on its success in North America, the IQ Design Labs service will now additionally support the creativity of Europe's manufacturers and help them shrink the time required to introduce new products."
Website:                        www.britishplastics.co.uk