The plastics world has been rocked by the advent of shale gas in the North American markets providing a much cheaper source of energy and feedstock and raising the export prospects for the US manufacturing industry. Jon Nash of AMI Consulting will be speaking on this subject as he kicks off the Polyolefin Performance 2014 conference, September 23-24 in Philadelphia, home of the Liberty Bell. Tricon Energy will follow up with an overview of the polypropylene marketplace. The expert researcher Michael Tolinski has studied polyolefin additives extensively and produced a top selling book on the subject, he has recently looked more at sustainability in the industry. The leader in the field of bio-based polyethylene is Braskem.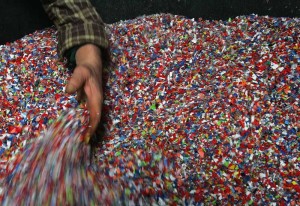 Polyolefins are one of the most ubiquitous polymers used worldwide in a wide range of applications. Tasnee (National Industrialization Co.) of Saudi Arabia will review polyolefins for pipe applications. They are also widely used in the automotive industry where light-weighting needs to be combined with durability and sustainability – Milliken has materials to help PP to meet the new mileage standards. Clariant supplies a range of solutions for these diverse industries. Rextac has synthesized amorphous poly alpha olefins which can be used in compounding polyolefins.
The SABIC Polymer Research Center has looked at the performance of LDPE NIR-reflective greenhouse film in Saudi Arabia. Addivant has stabilizers for demanding applications and Songwon has new stabilizer grades for PP fiber and thin-walled injection molding. Proper additivation can add value to products and Cytec Industries has highlighted the opportunities with stabilizers. FIBCs are subject to certification standards and Q-Lab has been conducting weathering performance testing.
In compounding for packaging, Trinity Resources has a new performance mineral for film antiblock applications and Amerasia Technologies has developed oxygen scavenging additives for improved shelf-life. Arkema has fluoropolymers as additives to enhance film manufacturing.
Mixing is critical to the polyolefin compounding process and Coperion, Japan Steel Works America and Leistritz all have high-level equipment and technology to get the best results.
AMI's Polyolefin Performance 2014 in September in Philadelphia brings together a forum of global experts in polyolefin markets and compounding technology to examine the latest additives and recipes, research studies and market developments.
Contact for further information:
Ms Amanda Schaeffer
APPLIED MARKET INFORMATION LLC
1210 Broadcasting Road, Suite #103
Wyomissing, PA 19610
T: +1 610 478 0800 E: [email protected]  www.amiplastics-na.com