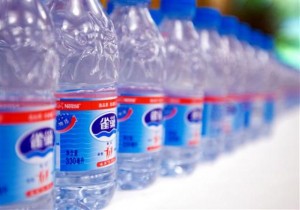 Calumet City, Ill., May 7, 2013 – PCC (Plastics Color Corporation), a leading supplier of color concentrates, compounds, custom-functional masterbatches and other polymer technologies, continues to gain market share in California and throughout the West. The company recently announced the hiring of a second account representative to cover the region.
Louise Riley joins Diana Drouillard, who started with PCC last year. Riley, who has nearly 20 years in the color business, is based in Whittier, California, and can be reached at (562) 332-3370, while Drouillard, based in Long Beach, can be reached at (562) 756-3273. PCC opened its Sun Valley, California plant in 2010 primarily to serve the medical, pharmaceutical and food packaging industries. The plant was built from the ground up to produce masterbatches and color concentrates for industries that demand a totally clean production environment. Special measures have been taken to guarantee dust- and microbial-free products.
Water curtain air filters remove particulates from the air which is recycled every four to five minutes. The water for the strand cooling baths passes through a five-micron filter and UV lights that destroy 100 percent of all microbes, providing an uncontaminated product for medical and food use.In 2012 Plastics Color added a liquid color production line to the plant, completely segregated from the clean compounding side of the business. PCC's LiquiSol™ is a full system for integrating liquid color and additives into current manufacturing. It includes consulting, equipment and supplies for liquid use in molding operations.
According to VP of Business Development Timothy Workman, "The California plant is living up to our expectations in terms of both quality and volume. We now produce a wide variety of masterbatches, color concentrates and liquid products to meet the needs of our western customers. With two sales reps now serving the territory, we anticipate continued growth."The California facility also serves as a distribution point for all of PCC's products, including commodity black and white masterbatches and specialty items such as MicroBlok™, FlamaSol FR™, SoluPET™, SoluPLAs™ and SoluPur®.
About Plastics Color Corporation
Plastics Color Corporation (PCC), headquartered in Calumet City, Ill., is a global provider of colorants, compounds, additive masterbatches and custom polymer technologies for an extensive range of markets including pharmaceuticals, medical, consumer goods and others. PCC supports virtually every type of manufacturing process and material. We engage our customers from concept to commercialization and help them develop new cutting-edge products that lead the market.
PCC has more than 40 years' experience in the polymer industry and operates fully-equipped product development laboratories and manufacturing facilities in California, Illinois, North Carolina, and Nanjing, China. PCC's Illinois and North Carolina labs are certified by the American Association for Laboratory Accreditation, A2LA. PCC also provides testing and product development services through our Solutions Center in Asheboro, N.C. For more information, visit: www.plasticscolor.com.