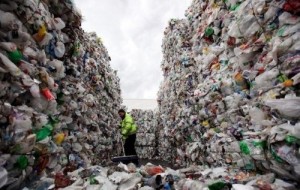 AHMEDABAD: After having isolated three different bacteria families which can degrade types of plastics, the research team at A&R Patel Institute of Biotechnology and Allied Sciences (ARIBAS) will now test the bacteria in field conditions. The research is being conducted by a student Chandini Patel and is led by Devjani Banerjee.
"Our team used various potent bacterial cultures on three different types of plastics – low density polyethylene, polypropylene and polyvinyl chloride. The challenge now is to see how these same bacteria perform in the presence of other bacteria at the landfill site, under conditions of varying temperatures, rain, soil type and waste type. This will be the next stage of our research," said Banerjee.
She further said that this is called biodegradation which is the process by which there is a chemical dissolution of materials by bacteria. "It involves breaking down the plastics and non-biodegradable substances into constituent molecules by microbial processes.
Metabolites released must be nontoxic. Micro-organisms have a naturally occurring, microbial catabolic diversity to degrade, transform or accumulate a huge range of compounds including hydrocarbons," said Banerjee.
Source:  articles.timesofindia.indiatimes.com/2013-11-21/ahmedabad/44325939_1_bacteria-plastics-field-test