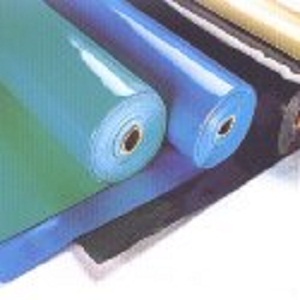 The sentiment in China's import PP and PE markets was soft in the past couple of weeks with local traders and distributors adjusting their offers downwards by slight amounts while overseas producers were trying to hold their offers firm as per the pricing service of ChemOrbis. However, this week, producers have felt forced to respond to the prevailing bearish sentiment and adjust their PP and PE offers down to China in the midst of slumping ethylene and propylene costs as well as growing resistance from buyers.
An Indian producer revised down its March PP offers early this week by $35/ton to China, traders in the country reported. An international trader was also planning to offer Omani PP with a $40/ton decrease for the rest of March in the import market. When looking at the overall homo PP market, import prices have shed $30/ton on average, according to ChemOrbis Price Index, while the loss of the market is larger at $50/ton when compared to late February, when the down trend first kicked off.
Nevertheless, lower prices have not generated any buy interest in the PP market. On the contrary, they have triggered further decrease expectations, pushing Chinese buyers aside. "Despite the price cuts from overseas producers, their offers are not found attractive enough," said a trader based in Xiamen. Another trader in Tianjin pointed to the competitive local prices and said, "We are approaching the import offers we receive with a great caution." China's local PP market has been providing prices standing below the cost of import materials for at least two months while the gap between the two markets has reached $100/ton recently.
In the PE market, a Middle Eastern producer cut its LDPE offers by $90/ton and LLDPE film offers by $80/ton this week. A company source said, "We are still seeing limited interest following the price cuts and receiving bids standing at least $20-30/ton below our offers. This must be because some duty free LLDPE offers from Southeast Asia are offered at much lower levels."
A source from a South Korean producer also mentioned, "We are considering giving into a decrease of $60/ton for our HDPE offers. However, even our lower sell ideas face resistance from buyers."
According to ChemOrbis Price Index, the overall PE market has registered a weekly decrease of $20-30/ton for LDPE film and $30-50/ton for HDPE and LLDPE film. A PE converter in Xiamen reported, "We are purchasing in only small amounts these days as we believe that prices will witness further declines in the days ahead. We are currently running our plant at below normal rates of around 60-70% of capacity."