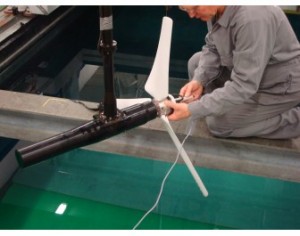 Telene SAS, a subsidiary of Rimtec Corporation, has recently developed a new family of high-performance Telene dicyclopentadiene (DCPD) based formulations.The Telene 1800 series consists of two component-systems, using the same monomers as more traditional, reaction injection molding (RIM) oriented Telene grades but based on a different catalyst which overcomes the sensitivity to oxygen or water.
Among other applications, these new grades have achieved success in the prototyping industry. As said, the first two commercially available grades (Telene 1810 and 1811) have low viscosity (from 170 to 330 mPa.s) and highly adjustable curing time, allowing for flexibility and ease in production, from simple hand pouring to low-pressure machine casting.
As mechanical and thermal properties of the final polymer are very close to those of traditional RIM products, the 1800 grades enable the production of "actual properties" Telene pre DCPD models for field tests and/or marketing presentations of parts featuring key elements of Telene DCPD high-performance formulations, such as high quality, paintable surface finish and possibility to mold large and complex parts.
From a practical standpoint, Telene 1800 series gives the ability to either mold accurate geometry or to cast near net shapes that will be machined and /or finished afterward.So far, the choice of tooling materials are epoxy impregnated wood (MDF), gel-coated composite and machinable board. Tools can be kept simple as no thermal regulation is required.
According to the France-based Telene SAS, shorter time-to-market has been demonstrated as several molders have managed to produce functional prototypes that OEMs or final customers could evaluate in a fairly short time schedule.
On a broader perspective, Telene 1800 formulations are also being evaluated for several new markets including oil and gas deep offshore applications or composites, where combination of low viscosity and highly adjustable curing time is of prime interest.
Source: http://www.adsalecprj.com/Publicity/MarketNews/lang-eng/article-67003346/Article.aspx