The EU's reformed Generalised Scheme of Preferences (GSP) law is set to take effect on January 1, 2014, which will result in higher customs duties for some countries taken out of the list of developing nations since they were categorized as countries with high or middle incomes as per ChemOrbis.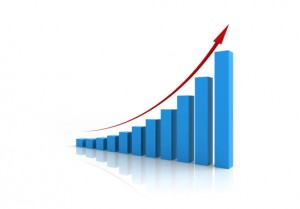 Accordingly, some major polymer exporters to the European market including Saudi Arabia, United Arab Emirates, Qatar, Kuwait, Oman, Brazil, Iran, Malaysia, Russia, Azerbaijan and Venezuela will be subject to 6.5% duty instead of 3% or 0% in 2014. Nevertheless, some countries with petrochemical production capacities such as India, Indonesia, Thailand, Vietnam and Pakistan will continue to be treated as developing nations with 3% customs duty. The countries that have free trade agreements with the EU including Mexico, Egypt and South Africa will continue to be free from duties in 2014 as they are still listed as developing nations.
When looking at the 2012 import statistics of Italy, the countries that will no longer be considered as developing nations formed 12% of Italy's overall polymer imports while Saudi Arabia had the largest stake in this with an 8% market share in Italy's polymer market.
The European market is more prone to LLDPE imports than any other product due to its relatively smaller capacity for this product. As a whole, the countries not included in the reformed GSP law constituted 33% of the overall LLDPE imports in 2012 with Saudi Arabia owning 22% of it. HDPE was in second place in the list of products that these countries exported the most to Italy with almost 23% of market share in the overall polymer imports of 2012. HDPE was followed by homo PP as these countries formed 20% of the overall imports of Italy while Saudi Arabia, needless to say, had the largest stake amongst them with 19%.
This development also has a direct impact on the nearby Turkish market due to the customs union with the EU. Even though there is not an official announcement yet, it is highly expected that an upward adjustment will also be applied in customs duties from developing nations.
Indeed, Turkey had already lifted the customs duties for all developing nations without an exception for homo PP, LDPE and HDPE progressively in late 2011 and early 2012. Hence, this new upward adjustment will mostly affect the remaining products including PVC, PP copolymers, LLDPE, PS, PET and ABS imports from Saudi Arabia, UAE, Qatar, Kuwait, Oman, Brazil, Iran, Malaysia, Azerbaijan and Russia. On top of these, Mexico is also expected to be subject to a higher duty of 6.5% instead of 3%, although this origin will continue to be exempt from duty in the EU due to the FTA in place. As will also be the case in Europe, the developing countries like India, Indonesia, Thailand, Vietnam and Pakistan will continue to be subject to 3% duty in Turkey for PP copolymers, LLDPE, PS, PET and ABS imports.
LLDPE imports from the countries taken out of the list of the developing nations formed 71% of Turkey's overall import figure reported so far in the first 10 months of 2013 for this product, which means that almost three fourths of the LLDPE market may face higher customs duties in the new year. In the case of PVC, Mexico and Iran are expected to be affected by this development as they have been the main alternative suppliers with lower customs duties of 3%.
As for PP copolymers, 25% of the overall imports concluded in the first 10 months of 2013 were from these countries mentioned above, suggesting that almost one fourth of this product will feel the impact.
Meanwhile, PS is not expected to feel an important impact from this development since major non-European suppliers are mostly from India, Thailand, Vietnam and Pakistan, which are still in the list of developing nations, according to ChemOrbis.