In Italy, the sentiment in the PVC market had been dampened by lower spot ethylene prices driven by softer naphtha costs in Europe during January which led to widespread anticipations for a fall in February monomer settlements as per the pricing services of ChemOrbis. Indeed, new ethylene contracts settled down €40/ton on Thursday to exacerbate stable to softer expectations in the country. On the contrary, players in Southeast Asia describe a firm outlook for the new month supported by higher upstream VCM costs rather than strong demand. PVC makers in the region have already started to voice their intentions of revealing hike requests.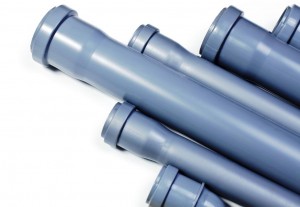 In Italy, January PVC transactions were wrapped up with increases ranging between €10-30/ton after sellers moderated their initially larger hike targets. Comments about end product demand diverged among buyers though.
Prior to the new ethylene settlements, expectations for February centered on rollovers to slightly softer prices for most part of this week. Players pointed to the fact that PVC sellers could possibly approach the market with steady pricing policies in order to preserve their margins even if ethylene contracts settled lower.
"Demand has been good this month especially for the construction sector thanks to the warm weather. The February PVC outlook is weak since ethylene contracts will probably settle down €20-40/ton looking at the trend in the naphtha market," a West European producer earlier predicted. "We sold good amounts of PVC in the first part of the month before demand lost pace. For February, we expect to see a drop in ethylene contracts and rollovers for PVC since producers need to achieve some margins," a distributor stated.
An official distributor of a Central European producer commented that the PVC market was slow in general. He predicted seeing a stable to softer trend for the month approaching based on his bearish expectations for ethylene and sellers' wish to improve their margins.
Looking at the buyers' side, a PVC compounder expects overall activity to remain slack moving into February, adding that he will buy only his basic requirements. An injection moulding manufacturer said, "We paid €10/ton increases after initially being asked for €20-30/ton for January. PVC demand will probably remain discouraging throughout next month."
PVC prices in Southeast Asia, on the contrary, are facing an upwards pressure from the cost side since spot VCM prices gained ground during January in line with reports about tight supplies for the feedstock in the region. In spite of softening spot ethylene costs in Asia which lost $30/ton on FOB South Korea basis week over week, spot VCM figures reportedly gained around $65/ton on CFR Southeast Asia since the beginning of January. Rising VCM costs apparently put margin pressure on the region's producers most of whom are not integrated and need to buy VCM feedstock.
In the final week before the Chinese New Year holiday, during which several Southeast Asian markets including Vietnam, Malaysia and Singapore will enjoy holidays, sellers in the region showed attempts to lift their PVC prices albeit within the prevailing price ranges. Higher levels met resistance from buyers.
A converter in the Philippines reported, "We find import prices to be more competitive than local prices. We may try to secure some additional cargoes as we think that prices will rise in February," he highlighted. "We are currently debating the size of our February price hikes. We expect to encounter some resistance from buyers, but we still plan to raise our prices to reflect rising VCM costs and a weaker local currency," a source at a Philippine producer said.
A Singapore based PVC producer expects prices to firm up further after the holidays with the support of upstream costs although they may cool off in case demand doesn't pick up. "Most probably prices will remain largely stable unless demand really improves," a source at the producer noted.
According to ChemOrbis, a Chinese producer was more skeptical about the feasibility of any more firming. "February will be a short month as factories will resume operation some time after the holiday in China ends due to another holiday. Therefore, prices will be able to increase in March," he mentioned. He complained that demand in the region is not encouraging as some countries such as Malaysia and Vietnam are also celebrating the holiday. "We expect prices to end up stable next month considering softer ethylene costs and subdued activity," he added.