Following a softening pattern in September, October offers have also started to be revealed with decreases again across Asian PE markets as per the pricing service of ChemOrbis. Players in China, Malaysia, Indonesia, Philippines and Vietnam are all reporting receiving new offers for October shipments with decreases of $20-30/ton on the month.
In China, where current LLDPE prices are at the same level with spot ethylene, the week-long holiday kicked off as of today, weighing down on demand considerably as buyers shied away from stock building. Late last week PE prices from Middle Eastern sources came down by $20-30/ton compared with September, players reported. "There are not many deals in the market as most buyers are waiting until after the National Day holidays before making their next purchases," a trader commented. In the early days of this week, the import market remained on a soft note although the local market pared some losses upon higher futures contract prices and some renewed interest for prompt cargoes.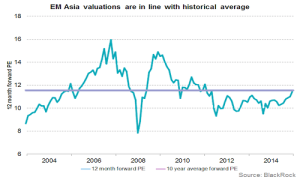 In Southeast Asian markets, Middle Eastern producers announced their October prices with decreases ranging from around $10-30/ton while two regional producers also implemented $30-50/ton reductions for the month.
A major Saudi producer lowered LDPE by $20/ton, LLDPE and HDPE film by $30/ton to Vietnam. "We do not think that the new offer levels will be workable. We'll wait for a while more before making our decision," said a distributor in Ho Chi Minh.
Another Saudi producer who lowered its prices by $20/ton last week revised its PE offers further down by the same amount this week in Vietnam. "The post-holiday market direction remains blurry in China. We hope to see some improvement in demand given the possibility that the stimulus program of the Chinese government may generate some confidence among buyers," said a distributor.
According to ChemOrbis, a Thai producer also reported applying a new $30/ton decrease compared to the offer they gave two weeks ago due to weak demand. "We are facing fierce competition from Middle Eastern and Iranian cargoes in the Vietnamese market. We are not optimistic about the market outlook in the near term," said a source from the producer.