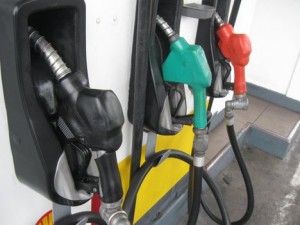 Oil prices hovered below $99 a barrel Thursday in Asia as signs of improving U.S. crude demand were offset by ongoing concerns about
Europe's debt crisis.
Benchmark crude for February delivery was up 10 cents to $98.77 a barrel at midday Singapore time in electronic trading on the New York Mercantile Exchange. The contract rose $1.43 to settle at $98.67 on Wednesday.
In London, Brent crude was up 3 cents at $107.74 on the ICE futures exchange.
Oil jumped Wednesday amid evidence U.S. crude demand could be growing. The Energy Information Administration said Wednesday that crude inventories fell last week by 10.6 million barrels, the biggest drop ever for that time period and a much larger drop that the decrease of 2.3 million barrels forecast in an analyst survey by Platts, the energy information arm of McGraw-Hill.
Crude has zigzagged near $100 for the last five weeks, with prices capped by investor fears that austerity measures to lower debt levels could trigger a recession in Europe next year.
Traders are also eyeing potential disruptions to global crude supplies. Tensions between Western nations and Iran, the world's fourth biggest crude producer, have been rising over Iran's nuclear ambitions. Political instability in Kazakhstan, which exports about 1.3 million barrels of oil per day or about 1.5 percent of world demand, could also threaten its supplies.
Trading volume normally falls during the next two weeks as many traders take vacations around the Christmas and New Year's Day holidays.
In other energy trading on the Nymex, natural gas rose 0.5 cent to $3.16 per 1,000 cubic feet. Heating oil fell 0.4 cent to $2.91 a gallon and gasoline futures were up 0.4 cent to $2.63 a gallon.
Source : old.news.yahoo.com