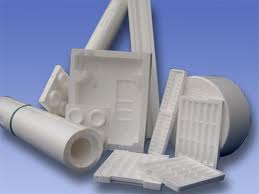 WASHINGTON : The proposed PS ban by New York City would cost around $ 100 million annually and may hurt business across the state, says study conducted by research firm. The study was conducted by the research firm MB Public Affairs on behalf of the American Chemistry Council. The study suggests that the proposed ban could nearly double the food service packaging costs by restaurant outlets. The study report further states that such a move will not provide a solution to the age-long waste issues, which in fact have prompted the authorities in going ahead with the decision.
"Total costs to replace plastic foam foodservice and drink containers and trays with the lowest-cost alternative are estimated at $91.3 million per year. This level translates into an effective minimum average cost increase of 94 percent," the study says. "In other words, for every $1.00 now spent on plastic foam foodservice and drink containers, NYC consumers and businesses will have to spend at least $1.94 on the alternative replacements, effectively doubling the cost to businesses."
The report also says that restaurants in the city may see an increased spending of around $57 million towards switching to paper alternatives. The proposed law intends to ban polystyrene food packaging from store chains and restaurants.
However, experts from plastics industry points out that there exists sufficient PS recycling facilities in more than 65 cities in the country, whereas the US Department of Sanitation in its website itself mentions that the city's current waste management system cannot recycle paper coffee cups and other paper food service items. This will further add to the waste issues in the city.
Source: http://www.scrapmonster.com/news/new-york-polystyrene-ban-could-double-the-costs-says-study/1/8510