Sarlink® ME-2600 Series from Teknor Apex Is Available Worldwide and Provides a Needed TPE-S Supply Alternative for Automotive Manufacturers in North America
PAWTUCKET, RI, U.S.A., July 1, 2014: A new series of styrenic thermoplastic elastomer (TPE-S) injection molding compounds provides automotive manufacturers with processing and end use properties that are superior to those of TPE-S materials currently used for window encapsulation, it was announced today by Teknor Apex Company.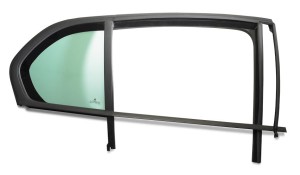 The Sarlink® ME-2600 Series includes 55-, 65-, and 75-Shore A compounds that have low specific gravities of 0.93 to 0.94. These specific gravities are comparable to those of TPE-S grades now used in window encapsulation but lower than those of PVC and EPDM, which typically exceed 1.10. Compared to the existing TPE-S materials, the new Sarlink ME-2600 compounds provide higher flow, enhanced surface appearance, improved tensile properties, and greater stability upon heat aging and UV exposure. Selected physical properties appear in the accompanying table.
Teknor Apex can manufacture the Sarlink ME-2600 compounds at its facilities in the U.S., Europe, and Singapore. The new products provide a valuable alternative in North America, according to Jeff Dickerhoof, senior transportation market manager for the Thermoplastic Elastomer Division of Teknor Apex.
"There is a need in North America for a regionally-based manufacturer of TPE-S compounds for window sealing applications who can work directly with local automotive manufacturers to secure OEM approvals," said Mr. Dickerhoof. "The superior cost-performance balance of the Sarlink ME-2600 compounds provides new material options to North American and transplant OEMs. The low specific gravity of these materials compared to EPDM or PVC represents a practical alternative for design engineers looking to achieve the additional weight savings required to meet the stricter emissions and fuel-efficiency standards anticipated for the U.S. market."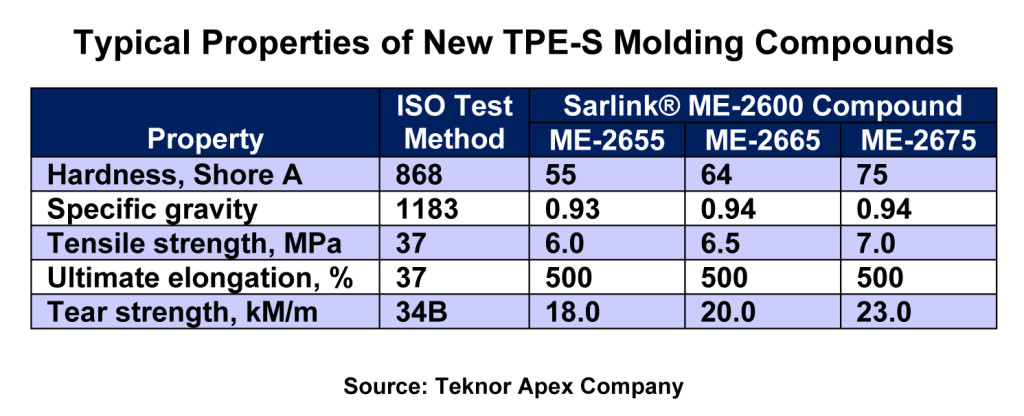 Sarlink ME-2600 compounds are being evaluated for rear side window encapsulation uses in 2016 models to be built in North America.
Based on proprietary styrene block copolymer (SBC) chemistry, the Sarlink ME-2600 compounds are one of several new series of TPE-S elastomers added to the Sarlink product range, which traditionally has consisted solely of thermoplastic vulcanizates (TPVs). Other TPE-S series include high-performance and general-purpose extrusion compounds and injection molding grades for exterior trim, interior components, active grille shutters, and under-hood parts.
The Thermoplastic Elastomer Division of Teknor Apex Company offers the broadest portfolio of TPE compounds available from a single source, including styrenic-based compounds (TPE-S), thermoplastic vulcanizates (TPE-V), olefinics (TPE-O, OBC) and other specialty grades and alloys. Headquartered in Pawtucket, Rhode Island, U.S.A., the division compounds TPEs at eight locations in the U.S., Europe, and Asia under the brands: Elexar® (electrical and electronics applications), Medalist® (medical devices), Monprene® (consumer and industrial products), and Sarlink® (transportation). Other plastics businesses of Teknor Apex include the Bioplastics, Nylon, Specialty Compounding, and Vinyl Divisions and Teknor Color Company. Visit www.teknorapex.com.