At Composites Europe 2015 trade show, BBG will present cost-efficient technologies for series production of composite components.
One of the highlights is production technology for composite components made by Compound Spray Molding (CSM) and Long Fiber Injection (LFI) processes. A commercial vehicle wing and a passenger car sliding headliner made of polyurethane (PU) glass fibers will be displayed. Both exhibits are produced on machinery and equipment made by BBG.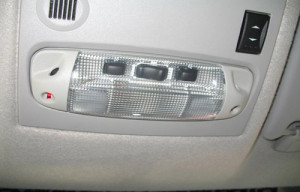 CSM and LFI production processes rely on the mold carrier system types BFT-R and BFT-U. These can be used for manufacturing lightweight and stable components, which can be laminated or painted without any problems. The components can therefore be fitted both in car interiors but also outside on body shells.
An industrial fan, which consists of a polyurethane (PU) rigid-foam core and is coated with glass fiber mats, will be used to demonstrate the Resin Transfer Molding (RTM) process. The component, which is lightweight and at the same time very stable, is produced on a BBG mold,
Composites Europe 2015 will take place at Stuttgart, Germany from September 22-24.
Website:      www.adsalecprj.com