Since the new WVTR functionality was added to our web based barrier calculator, hundreds of users now make their calculations every week to simulate their packaging barrier performance at different conditions. The calculator has proven to become an important tool for packaging professionals.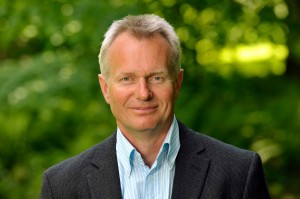 All who are working with food packaging and packaging development benefits from more knowledge about the barrier performance of different materials, multilayer structures, layer thicknesses as well as dimensional design. The calculator is based on a calibrated simulation model developed by Norner. This simulation model estimates the OTR and WVTR of plastics packaging material like PP, PE, PET, PA and EVOH. The main objective is to enable calculation of permeability for customer specific packages and geometries. The model has been verified by tests done on real packaging samples.
Functionality and usefulness
Calculations can be made for flexible and rigid packaging such as films, laminates, round or square cups and bottles by entering the geometry dimensions together with the wall thickness and layer structure. Even the barrier properties of co-injection multilayer and in-mould-label solutions can be studied and evaluated.
The user has the flexibility to specify number of layers, their thickness and the polymer in each. For the purpose of simulating real life situations it is also possible to vary the key environmental parameters such as temperature, humidity and oxygen concentration. A quick investigation of "fit for purpose" for a given package on the market can easily be performed.
During packaging development you must consider various aspects of your package specification including weight, size, cost, aesthetic and functional performance. OTR/WVTR and the expected shelf life for perishable products such as food is one of the critical performance parameters. The combination of geometrical options, permeability properties and environmental conditions of the calculator provide a useful tool when working with the design, development and application of plastic packaging.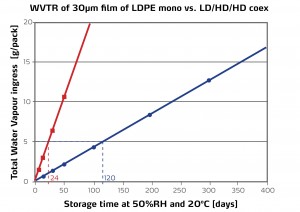 This makes the model especially flexible and suitable for simulation of package designs and structural changes in the development phase. The calculator can be used to simulate OTR/WVTR for a range of realistic conditions for customer specific package design and thereby gain valuable insight in realistic O2/H2O concentrations inside the package vs. time. This will again make it possible to estimate the allowed shelf life of a packaged product.
"We are very pleased with the high number of users which demonstrates the quality and functionality of the simulator." says Morten Augestad, advisor in rigid packaging at Norner.Users also express their satisfaction with the calculator. "I really appreciate it, this web based calculator is very beneficial to my packaging work", says Lucia Liu, Johnson & Johnson.
About Norner
Norner is an international plastics and packaging institute with more than 35 years of industrial experience. Our services and competencies are utilised by our clients for development projects,technical studies, material and packaging testing, lab analysis and troubleshooting.
Attachments
Graph showing the H2O level vs. storage time for a PE pouch made with LDPE vs HDPE at 50% rel. humidity and 20°C.

Picture of Morten Augestad, Business development manager in Norner
Read More : www.norner.no