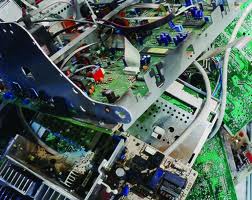 NEW YORK: Software conglomerate Microsoft Corp has filed a suit against Arizona based E-Waste Harvesters Inc., and its owner Earl Campbell for alleged selling of unauthorized copies of its software. Microsoft alleges that the electronic recycling company advertised that the computers it sells come pre-installed with Microsoft software.
Microsoft had earlier in June 2012 warned the company of violating copyrights and trademarks upon identifying a computer system sold by the company with an unauthorized copy of Windows XP installed. Microsoft alleges that despite warning, the company has continued distribution and marketing of computers with Microsoft Windows and Office software, without having necessary license to do so.
E-Waste Harvesters is an industry leader in the field of asset management, electronic recycling, disposal, and parts harvesting. Microsoft has requested stoppage of infringement, seizure of infringed merchandise, penalty for damages and legal fees.
Source:http://www.scrapmonster.com/news/microsoft-corp-files-suit-against-arizona-electronics-recycler/1/8083