TAIPEI: The PP prices in South east Asian markets are reported to have been stable during the week as slower demand prevented any up move in prices.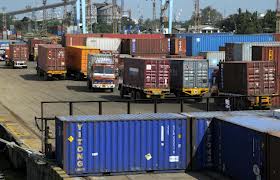 According to Taiwanese traders, the prices are expected to remain stable over the short term throughout the remaining month. A change in trend can happen during the month ahead. The Taiwanese PP producers are disappointed over the weak demand from Indonesia especially ahead of the Ramadan. The inquiries by Indonesian buyers have dropped considerably. The producers fear that the trend is likely to continue through the next three months, at least until August.
The PP demand from converters in Vietnam remained sluggish, as they are found ordering only limited quantities to meet their immediate requirement. They are also attempting to purchase from domestic markets at more attractive rates.
The period before Ramadan usually generates huge activity in packaging sector. According to trends in Malaysia, the demand for PP has not yet picked up. The producers are reported to have enough stock to meet the demand till mid-July and are not willing to book any more cargoes, provided the uncertainty prevailing in the market.
The current demand is not encouraging; the future also looks unpromising, says PP distributors.
Source: http://www.scrapmonster.com/news/southeast-asian-pp-prices-remain-stable-on-slow-demand/1/9073