NEW YORK: The move by New York City administration to ban the use of polystyrene foam products has led to fierce protests by the eateries, whose business is feared to be badly affected.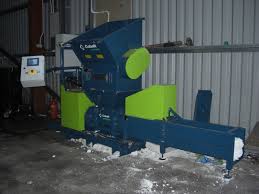 The bill introduced by the NYC Mayor Michael Bloomberg claims to address a major environmental issue, as the PS foams are not easily bio-degradable and takes years to get decayed in landfills. The city's recycling facilities currently are not equipped to processing PS foam products, which the restaurants mainly use for packaging food items. The city residents by throwing the PS foam products along with plastic recyclables actually hamper the activities of recycling vendors who in turn are forced to segregate the PS foam products by hand.
The restaurant owners and business group however claim that the ban would badly affect the small businesses. The PS foam products are considerably cheaper than other market alternatives. A complete ban would lead to loss of many jobs in the region. Instead of imposing a ban, the City should introduce efficient recycling of PS foam products. They quote the example of Los Angeles where PS foam recycling is mandatory.
The Council members are reported to be divided on the bill, with majority of them yet to declare their stand.
Source: http://www.scrapmonster.com/news/new-yorks-ps-ban-faces-fierce-protests-by-restaurants/1/9064