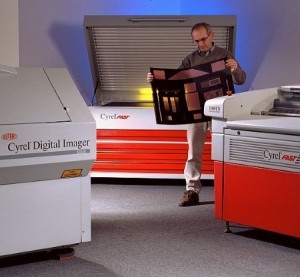 Mark Andy Print Products, the supplies and consumables division of Mark Andy Inc, has been appointed a distributor of DuPont Cyrel flexographic systems for the US effective January 24, 2014.The two companies will work in the development of innovations for new flexo press and plate technologies.
"We are honored to be appointed a distributor for Cyrel flexographic systems in the US. DuPont Packaging Graphics is a leader in flexographic printing technology and development, with a superb reputation within the graphic arts industry. Creating a distributor relationship between our companies is an opportunity for both parties to expand their strong market positions in the tag and label segment. We are certain we will be able to offer our well-known, high level of service and expertise to this endeavor," states Joe Demharter, Vice President of Mark Andy Print Products division.
Mark Andy Print Products will begin marketing and selling the DuPont Cyrel flexographic systems via a direct and inside sales organization, concentrating on specific and strategic tag and label printers and converters.