07 November 2012, London – Commenting on ING's announcement that it is to exit the UK asset finance market, Ian Isaac, Managing Director of Lombard's Business & Commercial (B&C) division, states, "While we understand that the reasons behind ING's decision are connected to a wider global business strategy rather than local product performance, we are sorry to see such a respected player leaving the market at a time when asset finance is becoming an increasingly important funding method for UK businesses.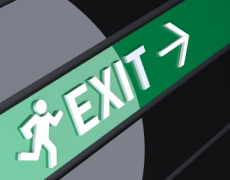 "At a time when overall aggregate lending is in decline, asset finance has been growing year-on-year and according to the Finance & Leasing Association (FLA), its members financed 31.4% of UK fixed capital investment in the second quarter of 2012 and in the nine months to September 2012, this market has grown by 6%, to £16.1bn. We see this growth continuing.
"Businesses are becoming much more switched on to the lending options open to them, and aware of taking on debt that is appropriate to their requirements. There is a recognition that when investing in equipment, whether plant and machinery, commercial transportation or even technology, using asset finance not only reduces the risk of purchase but provides greater financial flexibility, spreading costs and freeing up essential cash flow."
Investment is at the heart of the UK's recovery and at October 2012, Lombard had seen a 16% year on year increase in its lending to the market as these businesses purchase newer, more efficient equipment to enable them to take advantage of continuing strong markets, such as those in export sales.
Sectors such as manufacturing, agriculture and commercial transportation are also showing significant increases in investment through asset finance. At October 2012, Lombard's year on year lending to manufacturing was up 77%, in the agriculture sector it was up 22% and in the commercial transportation sector it increased by over 50%, demonstrating the company's ongoing commitment and support to UK businesses.
Isaac concludes, "Asset finance is a very accessible product that has come into its own during the economic downturn. We believe that, as a form of funding, it will continue to grow as the economic climate improves. At Lombard we are committed to helping UK businesses secure the funding that they need for their capital investment to help their businesses grow and succeed."